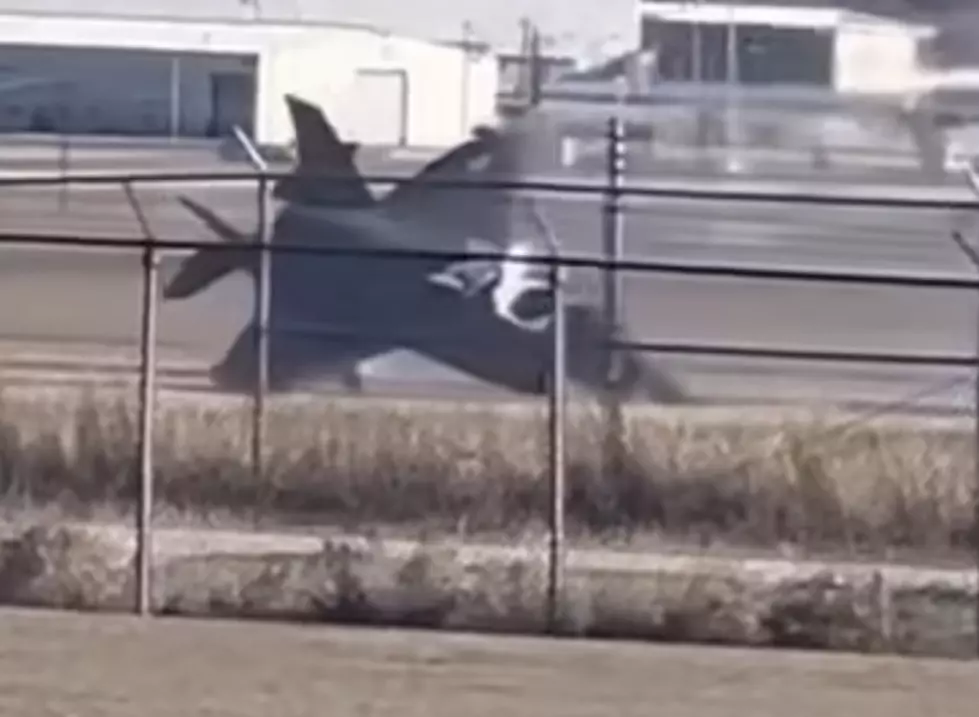 Pilot Ejects From F-35 Jet As it Crashes to Ground Near Dallas, Tx [VIDEO]
Facebook
A pilot made the call to eject from an F-35 jet just as it hit the ground at an airport in Ft. Worth, tx. Thursday morning.
The jet was on a test flight when something went terribly wrong and the crash landing was all caught on camera by Kit Wilder.
As soon as the jet makes contact with the ground, you see the pilot eject from it and he goes flying in the air.
According to several reports out of Ft. Worth, Tx. the pilot's condition is unknown at this time.
The incident occurred around 10:15 a.m. on Naval Air Station Joint Reserve Base Fort Worth and Lockheed property.
We'll continue to follow this story and provide updates here as they become available.
Here's the scary scene from the airport in Texas.
LOOK: 25 over-the-top Christmas displays from across America
To help get everyone in the mood for the upcoming holiday season,
Stacker
compiled a list of some of the most over-the-top Christmas displays across America.