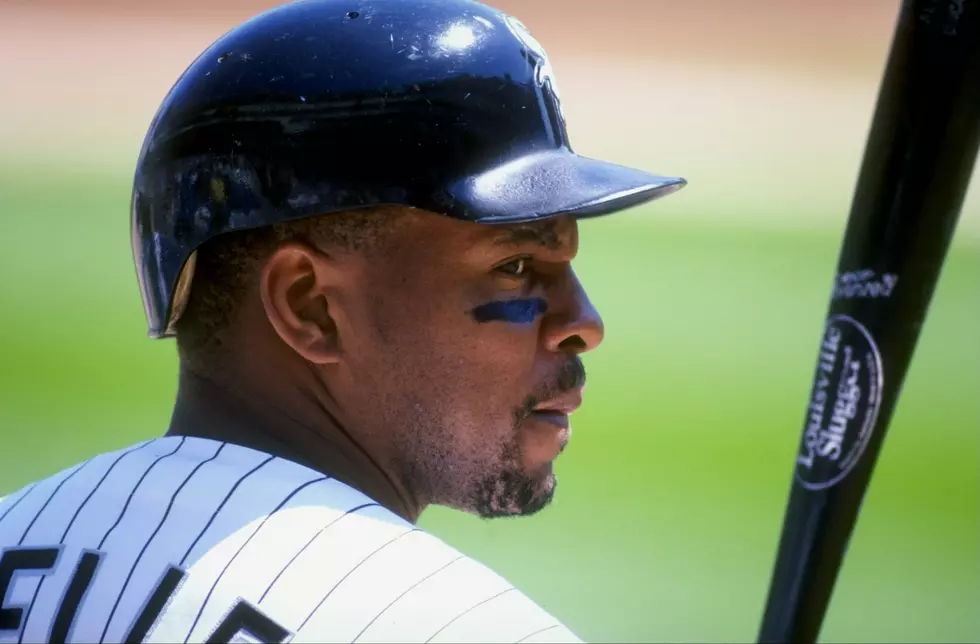 Former LSU Star Albert Belle Arrested
Jonathan Daniel, Getty Images Sport
On Sunday (March 25, 2018), Albert Belle was arrested on two counts of indecent exposure, one count of DUI and one count of extreme DUI in Scottsdale, Arizona.
A native of Shreveport, Belle attended Huntington High School, before playing college baseball at LSU, where he was a first-team All-SEC selection in 1986 and 1987.
Following his great college career, Belle was drafted by the Indians (1989-1996), before playing for the Chicago White Sox (1997-1998),  and the Baltimore Orioles (1999-2000).
A 5-time All-Star, Belle led the American League in home runs once (1995), while pacing the AL in runs batted in three different times (1993, 1995, & 1996).
In 1995, Belle became the first player in MLB history to hit 50 home runs and 50 doubles in the same season.
As one of only six players in MLB history to have nine consecutive 100-RBI seasons, Belle also drew attention to himself off the field as his combative personality gave him a reputation as being difficult to deal with.