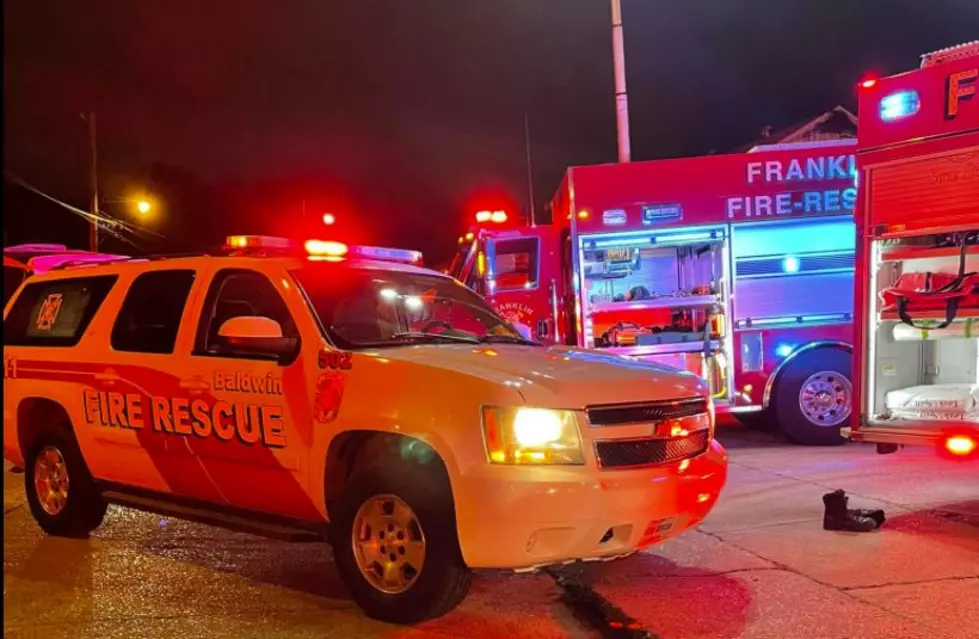 Franklin Inmates Accused Of Setting PD Fire
Franklin PD via Facebook KATC
Two inmates in the Franklin City Jail are facing charges after police say they set a fire in the police department's file room.
Lee Butler, 54, and Eric Dennis, 35, were booked overnight in connection with the fire. They are facing attempted second-degree murder, aggravated arson, and injuring public records, and contraband charges. Police did not say what contraband Butler and Dennis allegedly brought into or had with them in the jail.
Both Butler and Dennis have been moved from the Franklin jail to the St. Mary Parish Jail.
Nobody was injured in that fire. Police are still investigating the extent of the damage caused by that fire.