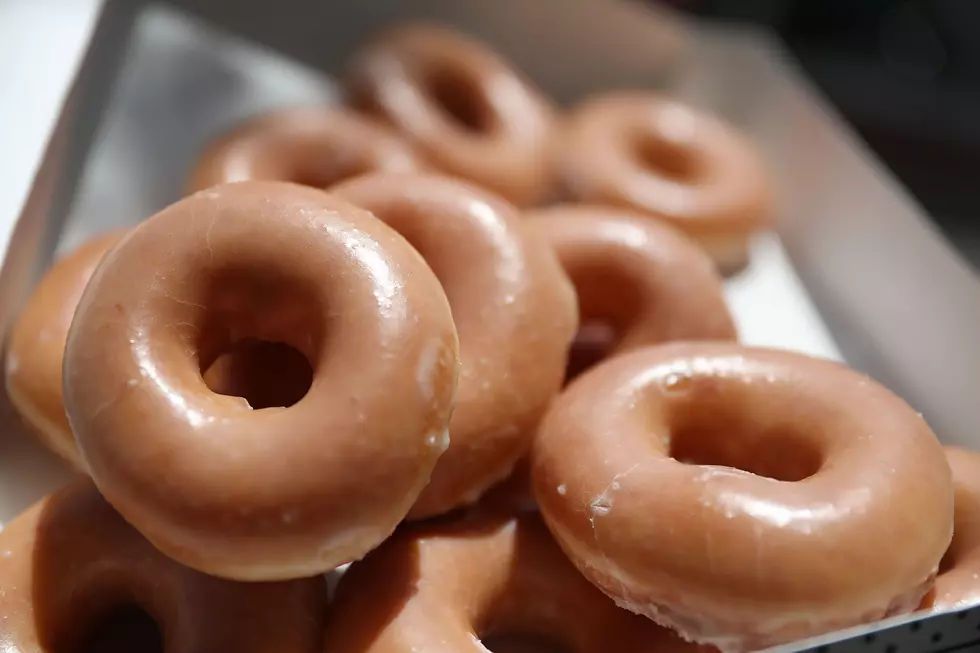 Get a Free Krispy Kreme Doughnut Every Day This Year If You've Been Vaccinated
Joe Raedle, Getty Images
Krispy Kreme is seriously upping the ante to encourage people to get the COVID-19 vaccine. If you do, they'll give you a free doughnut every day for the rest of the year!
According to krispykreme.com, starting today (03/22/21) "anyone who shows their COVID-19 Vaccination Record Card will receive a free Original Glazed® doughnut."
While that is certainly a great offer from Krispy Kreme, it actually gets better. You can get one free Original Glazed doughnut every day...for the rest of the year.
Yes, by showing proof of vaccination with a valid COVID-19 vaccination card, you can get one free Original Glazed doughnut every day for the rest of 2021.
From krispykreme.com -
WHAT IS THE LIMIT FOR THE COVID-19 VACCINATION OFFER?
"Each individual guest who requests the COVID-19 offer will be limited to one (1) Original Glazed® doughnut per day, no purchased required."
You can start getting your free daily Krispy Kreme doughnut even if you've only had your first COVID-19 vaccine and you're waiting for your second dose. Krispy Kreme says as long as you have "received at least 1 of the 2 shots of the Moderna or Pfizer COVID-19 Vaccine or 1 shot of the Johnson & Johnson COVID-19 Vaccine."
Krispy Kreme's vaccine offer is only available in-store and drive-thru, not available with online ordering or delivery. 
Offer valid at all U.S. locations
Krispy Kreme Near Me
Baton Rouge
5504 Plank Rd
Metairie
825 Clearview Pkwy
For all Krispy Kreme locations around the U.S. visit krispykreme.com.
LOOK: 15 Discontinued McDonald's Menu Items