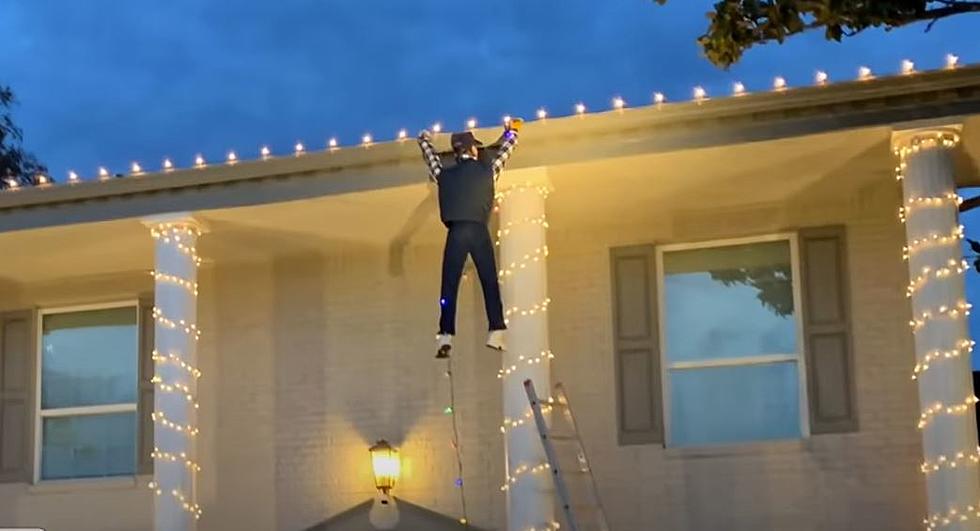 Get Your Holiday Lights Hung By a Pro in Louisiana – Here's How
Inside Edition via YouTube
The results of a brief holiday lights survey in Louisiana are in. And based on our findings we can tell you two things. People in Louisiana love to decorate for the holidays, that's the first thing. The second thing that we learned was that people hate decorating for the holidays in Louisiana.
Wait, don't those two statements contradict themselves? Yes, and No.
Let me clarify the statements for you. Yes, people in Louisiana love the decorations that the holiday season is known for. But, people in Louisiana hate the actual physical act of getting out and decorating their homes and then the post-holiday buzz-kill of actually taking all the lights and wreaths down and storing them safely away for next year.
For many Louisiana families, the process of decorating the house and the yard for the holiday season is a family affair. Of course, that affair usually comes with yelling, screaming, tears, cursing, and the question "Why don't they make an extension cord with two male ends"? It would kill you, that's why. But I understand why you were asking.
The other aspect of decorating your home for the holidays is this. Will the way you decorate your home actually decrease your property value? In my case, the answer is yes. My lights tend to sag like the body of an elderly beach patron. Some of my lights blink when they shouldn't and don't blink when they should.  So, for my holiday light plan to come together, I will need some assistance.
If you find yourself in a similar situation as me you'll be pleased to know that Walmart has teamed up with ANGI, formerly Angie's List, to provide a network of professional light installers and removers for the holiday season. When you shop at Walmart, yes, they already have Christmas displays all over the store, look for a QR Code where you buy your lights.
This QR Code will connect you with an independent contractor via the website ANGI. The prices start at $149 bucks and go up from there depending on the kind of decorations you need to be installed. The ANGI network offers some 200,000 contractors across the nation, many of which can and will install your holiday lights. 
We should note that the $149 price is for installation, if you want those lights removed that will cost you a little more. In fact, the install/remove package starts at $229. For some, that's just too much money for something they could do themselves. For others, it's worth every penny to avoid the heartache and hassle that this holiday tradition brings.
Light Up Acadiana 2022
Gallery Credit: Townsquare Media