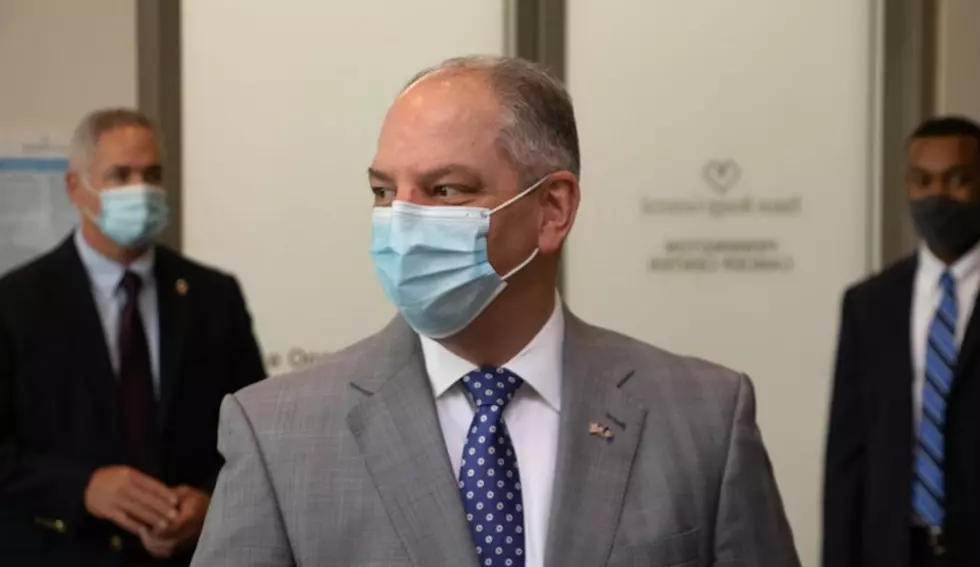 Governor Edwards Phase 3 Decision Expected Later Today
Governor John Bel Edwards, Facebook
The systematic recovery of Louisiana's health and economy from the coronavirus could take another step forward later today. Or, we could be stuck in Phase 2 of the recovery for another three weeks and maybe longer. It all depends on what that data says. And that data is what Louisiana Governor John Bel Edwards has told us he will be basing his decisions on the coronavirus recovery.
Robert Travis Scott, Public Affairs Research Council President, told the Louisiana Radio Network that the Governor and his advisors will certainly be looking at the upward trajectory of COVID-19 case growth across the state.
We have seen the trend just since really in the last week to ten days just to creep back up, so I think this will have an impact on the Governor's decision making.
Officials did expect there to be an increase in COVID-19 case numbers as Louisiana transitioned from Phase 1 of the recovery into Phase 2. Those numbers have possibly been exacerbated by a more relaxed attitude among some Louisiana residents regarding the wearing of masks and social distancing compliance.
Scott was quick to note in the story published by the Louisiana Radio Network that even with the recent spike in case numbers the state is not in danger of the virus overtopping our healthcare capacity.
Edwards is expected to address you and me this afternoon in a news conference that is scheduled for 2:30 pm. 
8 Things You Touch All Day That Need To Be Sanitized