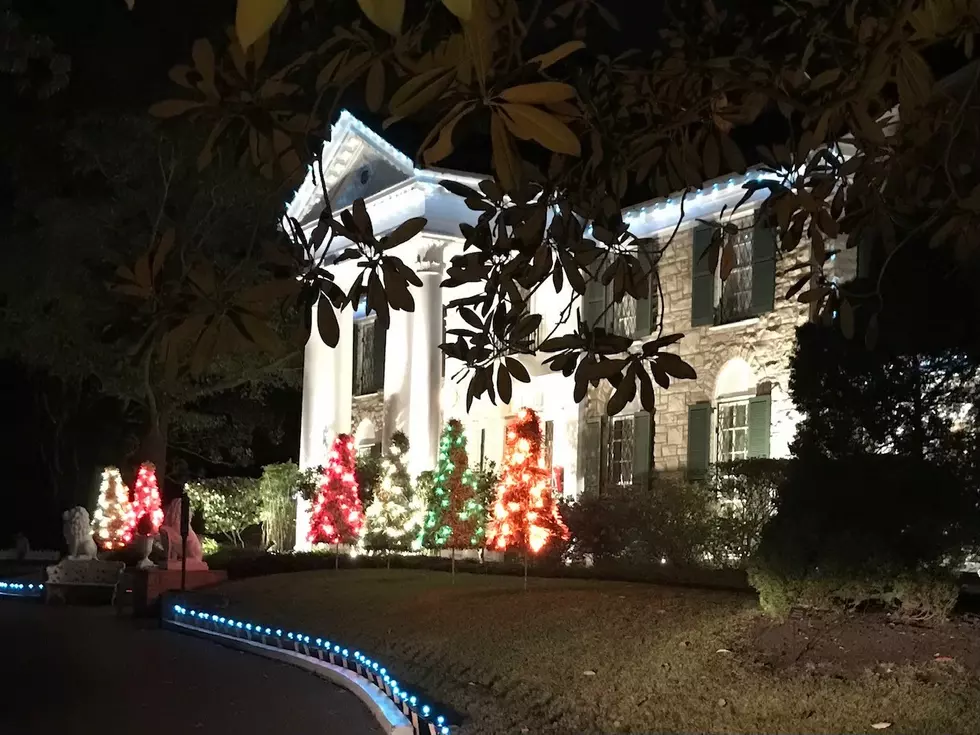 Graceland #1 Holiday Historic Home Tour According to USA Today
Staff Photo
USA Today readers have done it again, made the King's home Graceland, number one on the "Best Holiday Historic Home Tour" for 2020. Elvis' beloved Graceland, located on Elvis Presley Blvd. in Memphis, Tennesse, is the second most visited home in the U.S. with 600,000 visitors annually. Second only to the White House.
Graceland is the only attraction worldwide to ever receive eight USA Today Reader's Choice Awards. Presley's home has received many awards since Priscilla opened it to the public in 1982. "#1 Most Iconic American Attraction", the world's "Best Musical Attraction", "Best Tennessee Attraction and Iconic Landmark" and many others.
Elvis's favorite time of year was Christmas. Most of the decorations used to this day to decorate Graceland are the same used by Elvis to decorate the home before his death in 1977. The life-size nativity scene, Santa, the artificial trees in front of the mansion and the blue bulbs that line the driveway are just as Elvis would have them.
Elvis Presley's Graceland and surroundings now include 100+ acres dedicated to the King of Rock 'n' Roll. The Graceland experience allows Presley's fans and others to walk in Elvis' footsteps over 40 years after his death. Graceland is a must-see for music enthusiasts and history buffs alike.
The mansion is a time capsule frozen in time. You almost expect Elvis to come down the stairs at any minute. Graceland may be one of the most popular tourist attractions in the world, but even after all these years, from the minute you walk in...Graceland still feels like a home.
10 Best Country Singers from Louisiana