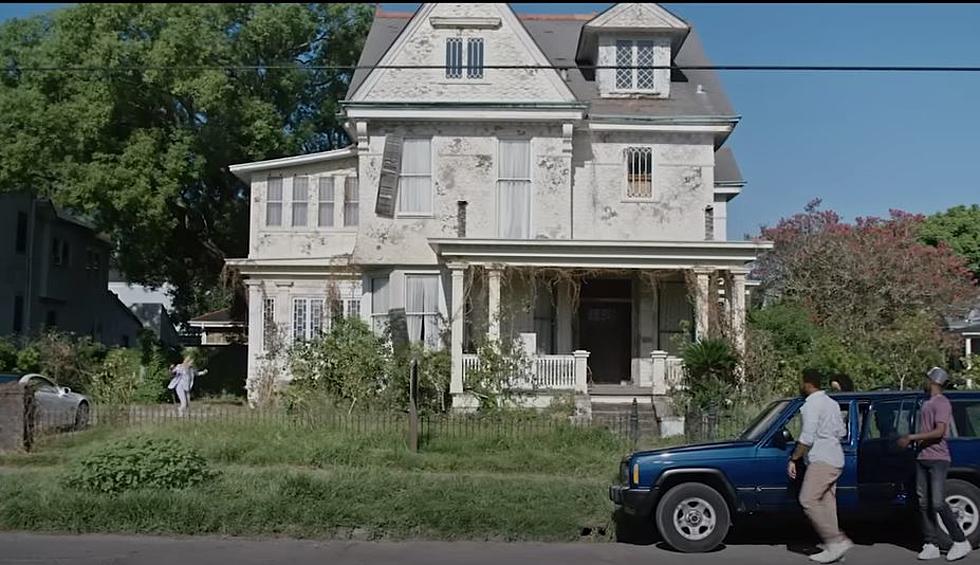 Have You Seen the Latest Netflix Offering Filmed in Louisiana?
Netflix via YouTube
Louisiana filmmakers and television show producers are feeling the effects of now having multiple platforms to share their content. For years movie making was about getting a movie made for the big screen. Now, filmmakers are finding just as much success, if not more, on the smaller screens provided by streaming services.
Louisiana has certainly seen its share of made-for-stream features filmed in the state. The latest to join that list of "filmed in Louisiana' is an offering on the streaming service Netflix. The project is called We Have a Ghost and it was filmed in the Donaldsonville area. 
The project, We Have a Ghost, stars David Harbour, you might remember him from his role on another streaming hit Stranger Things. In this case, Harbour plays the part of Ernest who just happens to be the ghost in the story.
While the story is filmed in Louisiana the story as it's told is set in the suburbs of Chicago. A family has just purchased a fixer-upper Victorian-style home. As they go about the business of settling into the home and fixing it up, that's when they meet Ernest, the ghost. Hilarity ensues when other family members attempt to capitalize on the supernatural spirit by posting videos online and offering merchandise for sale.
Reviews of the project have been for the most part favorable. However, reviewer Brian Tallerico may have given the film its most honest review. In that review published on RogerEbert.com Tallerico had some nice things to say about the director and the cast but he suggested the film was at best a nice diversion.
10 Most Famous People from Iberia Parish
Iberia Parish has a population just under 70,000 as of the 2020 census. There is a lot of great history in this area and picking only 10 notable individuals from this culturally rich area was very tough. Nonetheless, here are the people who think are most famous in the parish.