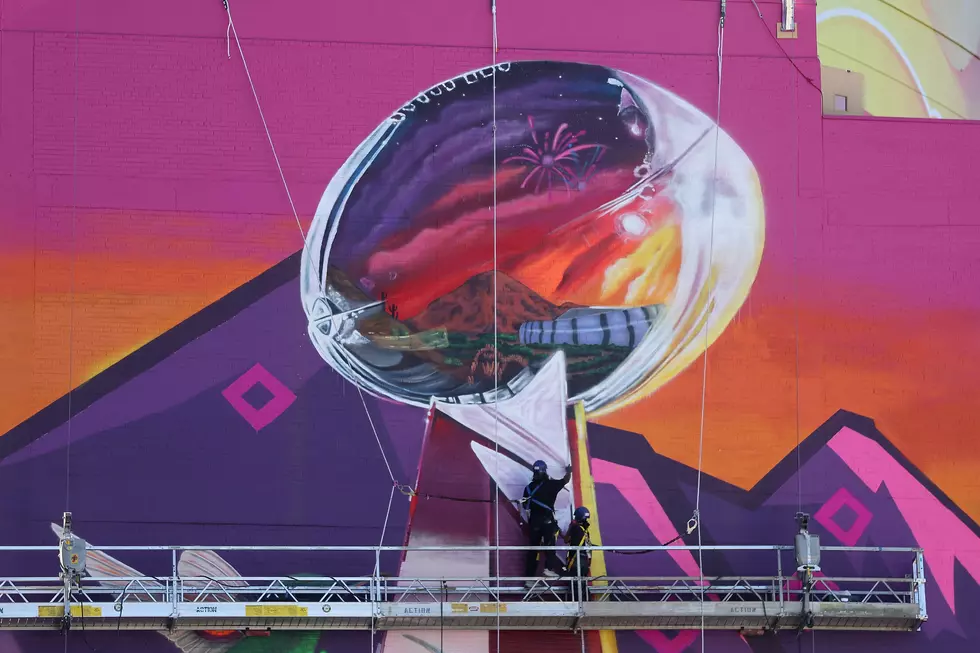 Here Are the Wildest Super Bowl Prop Bets and Lines
Photo by Christian Petersen/Getty Images
For some sports fans, the Super Bowl can be a bit lackluster if their favorite teams aren't involved.
That's why sports gamblers come up with the wildest and most bizarre prop bets to spice up their Super Bowl viewing experience, often referred to as "novelty" or "exotic" bets.
These bets can range from rare on-field occurrences to game-adjacent events like the National Anthem or certain commercials, and much more.
Here are some of my favorites, along with odds if you feel so inclined.
(But always remember, these are supposed to be fun bets, so gamble responisbly or not at all.)
National Anthem Over/Under
The National Anthem will be performed this year by the legendary Chris Stapleton, who is one of the best country singer/songwriters since the turn of the century. The man's haunting natural vocal frye and soulful belting are magical.
But oddsmakers know that, so the total expected time on the National Anthem this year is 2:05, or 125 seconds. I've sung the national anthem a few times. It doesn't have to be that long.
Personally, I'd go under on this one.
Coin Toss Results
The coin toss results bets are classics for the Super Bowl. Some just bet heads or tails (with even -101 or -105 odds in both directions), some go so far as to parlay the entire outcome, including which team wins and what they choose to do with the ball.
I'm a reverse-engineer bettor. If the phrase "tails never fails" comes to my mind when thinking about this bet, that means I definitely go heads.
Which I will here.
Gatorade Shower Color
It's one of the best parts of any post-Super Bowl celebration, watching a coach get doused in sticky sports drink. For a number of years, bettors have done extensive research to guess what color of Gatorade Nick Sirianni or Andy Reid will be showered in. This bet is so popular, it was bet on more than any player prop in last year's Super Bowl.
This year, the old favorites are back on top.
Personally, I like two of the longshots here. Firstly, blue Gatorade (+500) is speaking to me, plus to ROI is awesome with those odds. But the even better odds are No Gatorade.
It's an extreme longshot, but it's possible that neither team pours Gatorade, especially if the game is a blowout. Just something to chew on.
Super Bowl Commercial Bets
The last one I'll mention here is bets on the commercials that air during the Super Bowl. These spots are the most expensive television airtime spots per minute in a year, so plenty of brands bring their best.
There are so many props here that I could never explain them all, but typically these bets follow a "first-to-air" format. This format pits two brands against each other to see whose commercial, you guessed it, airs first.
I say go Doritos here, they always go all-out for the Super Bowl.
Have fun, bet responsibly, and let me know how you did on Twitter @roguesportsla.
NFL Franchises With Multiple Super Bowl Championships
15 NFL franchises have won multiple Super Bowls.
Most Valuable Franchises in American Sports
Five of the ten most valuable franchises in American sports come from the NFL.
Madden-isms: The 25 Best John Madden Quotes
His legend knew no bounds. John Madden was, & remains, the biggest icon of American football. Here are 25 of his best quotes ever, also known as "Madden-isms".