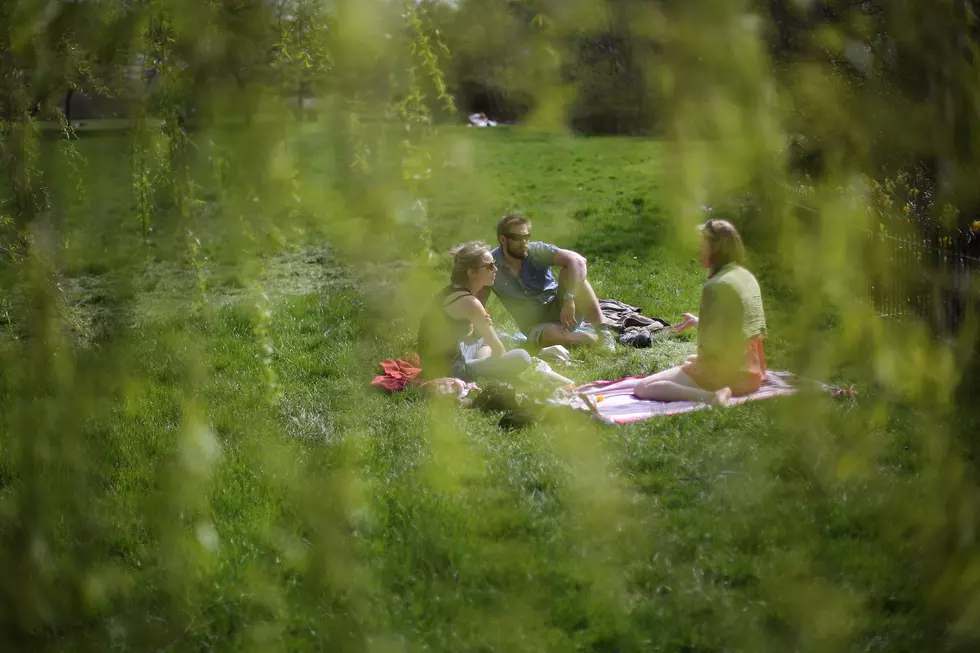 Here's Where to Find a Beautiful Picnic Spot in Louisiana
Peter Macdiarmid/Getty Images
I always feel like fall is the best time for picnics in our beautiful state. If we're being honest, it's way too hot in summer, with way too many mosquitoes. But fall means less heat and less bugs, so that works for me.
Best Things Louisiana has some amazing destinations for family picnics across the state, and I wanted to share. Enjoy this beautiful weather outdoors while you can, folks.
Big Lake, City Park, New Orleans. Situated on the meadow near the 3/4-mile Zemurray Trail, this beautiful spot is also home to the famous Singing Oak, with wind chimes up to 14 feet
Audubon Riverview, New Orleans. Located right on the Mississippi River, this sweet space know to locals as 'The Fly', is filled with gazebos, soccer goals, baseball fields, and lots of environmentally friendly green space. Perfect for busting out the picnic basket on a fall day.
Milford Wampold Memorial Park, Baton Rouge. This space is on Stanford Ave on the campus of LSU, and you probably know it as 'the lakes' at LSU. Perfect for sunsets, and close enough to stop by if you're a student who wants to breathe in the fresh air in a gorgeous environment.
Girard Park, Lafayette. With walking trails, a basketball court, and lots of covered picnic areas, this is place for you if you want to feed the ducks or gawk at the nutria.
East Kings Highway Park, Shreveport. Beautiful walking trail, playground for the kids, but mainly it's known for being the 'duck park'.
Cheniere Lake Park, Monroe. You really can't go wrong when you choose this scenic spot on a 3,600 acre lake in north Louisiana. Lots of picnic areas with pavilions that have water, electricity, and kitchen areas.
Cypress Island Preserve. St. Martin Parish. Great place to view the annual bird migration. The visitors center opened in 2010, and the area is part of the Nature Conservancy.
Prien Lake Park, Lake Charles. Overlooks Indian Bayou on the eastern shore of Prien Lake. 29 acres of nature right in the middle of Lake Charles.
Tunica Hills, St. Francisville. The Wildlife Management Area has hiking trails that are an average of 3-4 miles. Lots of picnic tables, and you can even set your spread out near the creek , which has crystal clear water.
Fairview Riverside State Park, Madisonville. This beautiful 100 acre park is located right on the banks of the Tchefuncte River. There are several cook out areas that include BBQ pits and fire rings, and there is even an old sawmill to explore after your picnic.