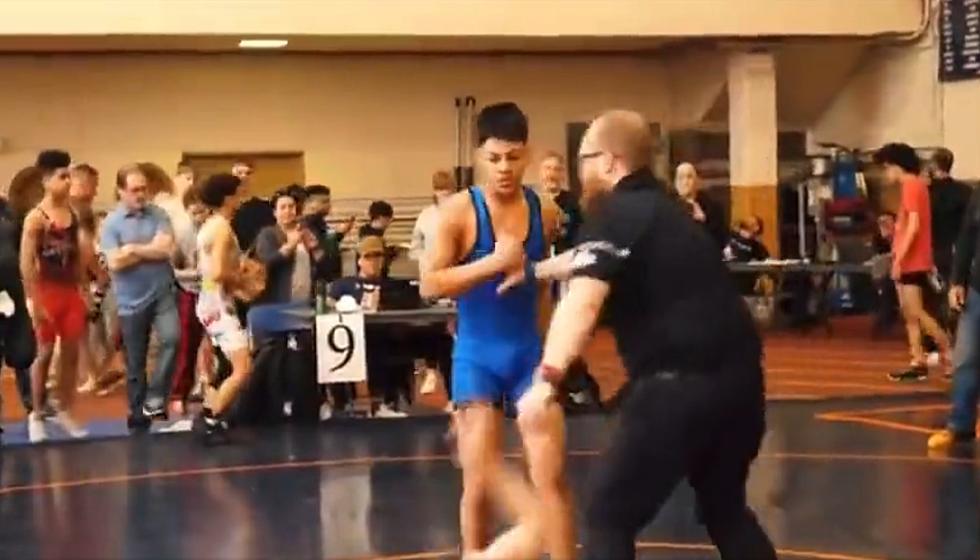 High School Wrestler Sucker Punches Opponent After Loss
screengrab via @TalenGuzman on Twitter
Sore losers have always been a thing in sports, in particular among high school sports where immaturity can lead to seriously bad behavior.
A wrestling match in Illinois gave us a great example of that.
(WARNING: Adult Language)
Sucker punching your opponent after he beats you is one thing, but doing it under the pretense of a handshake is particularly distasteful.
The young wrestler was obviously frustrated being beaten, but to punch somebody like that is just way beyond the pale.
Local police were involved and are evidently looking into the attack.
It's disappointing to see a kid lose control and surely ruin his reputation at such a pivotal point in his athletic development.
While there is surely more to the story, losing your composure like that will never make things better.
The Worst Tattoos on Professional Athletes
Some tattoos are more regrettable than others.
Madden-isms: The 25 Best John Madden Quotes
His legend knew no bounds. John Madden was, & remains, the biggest icon of American football. Here are 25 of his best quotes ever, also known as "Madden-isms".
NFL Records Held By New Orleans Saints Players
A number of current and former members of the New Orleans Saints hold NFL records.