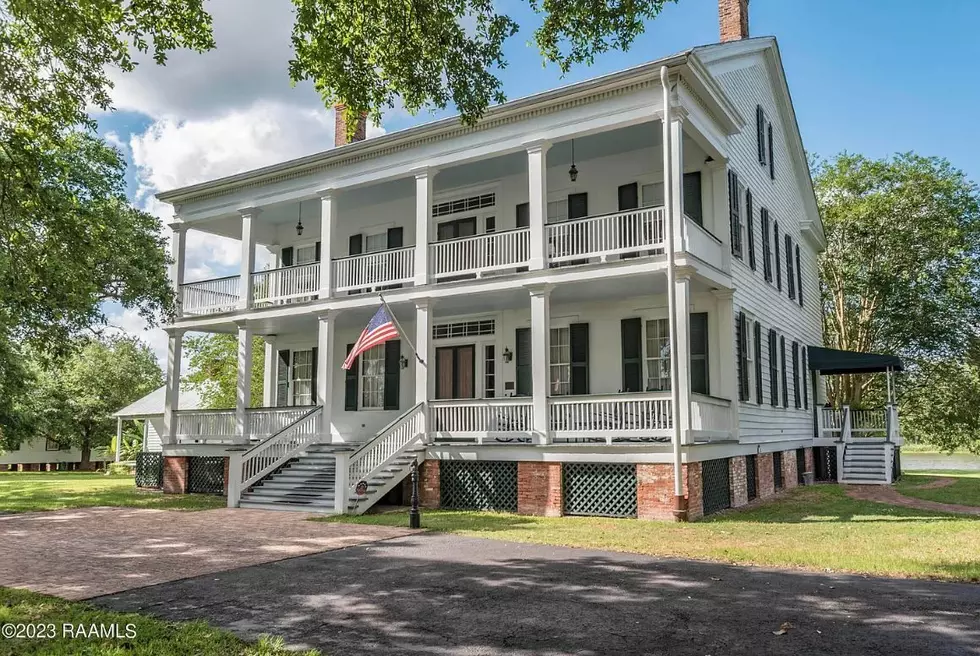 Historic Alice C Plantation in Franklin, La is For Sale
RAAMLS/ Zillow
Take a look back in time with this historic home that is for sale in Franklin, La.
The house is commonly known as The Alice C Plantation.
This home was built in the mid-1840s by Jotham Bedell and is referred to as "antebellum." This means that the house was built pre-Civil War.
This home is on the National Register of Historic Places and when you take a look at the pictures you can see why.
The integrity of the home has been kept while there have been some updates made to it. A few of those updates are central HVAC, new plumbing, new electrical, new insulation, a whole property generator, and high-speed internet.
The whole property sits on the Bayou Teche and is the absolute perfect location for someone who is looking to own a piece of history while being surrounded by a serene environment.
The Alice C Plantation is 3,800 square feet with 5 bedrooms and 6 baths and is on the market for $899,000. 
Take a look at this gorgeous property:
The Historic Alice C Plantation in Franklin, La is for Sale
The Alice C Plantation is a relic that will take you back in time. This gorgeous ''antebellum'' home is currently for sale in Franklin, La.