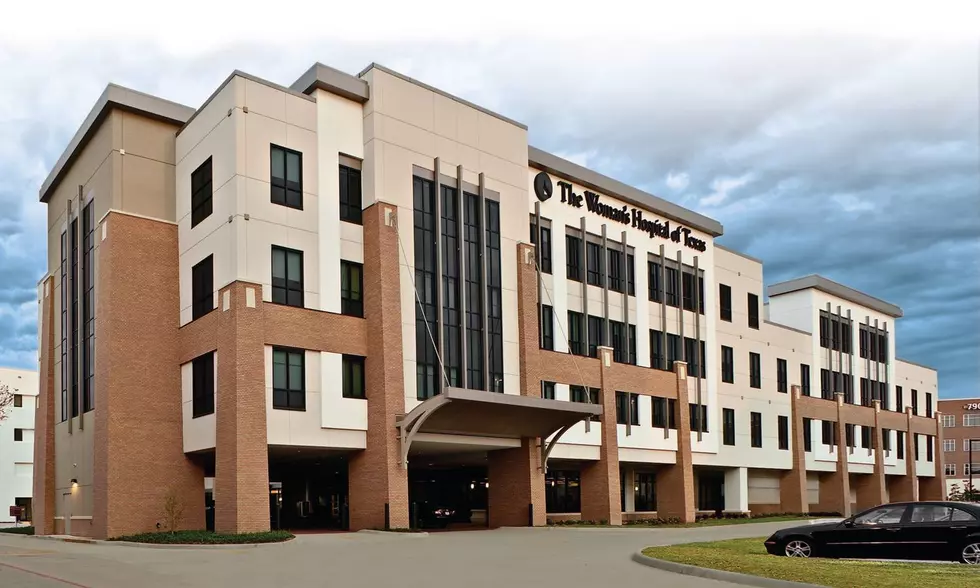 Houston Mom Beats Covid-19 Before Delivering Healthy Triplets
The Woman's Hospital of Texas Facebook
Imagine being 28-weeks pregnant with triplets and having to deal with testing positive for COVID-19. On Saturday, The Woman's Hospital of Texas in Houston identified the woman as Maggie and her newborns in a Facebook post saying, "Meet the strong firecracker who beat #COVID19 during her third trimester then delivered healthy triplets at The Woman's Hospital of Texas. Despite her circumstances, her attitude remained brighter than fireworks on the Fourth of July."
Maggie went to the hospital on May 8, the day she was scheduled to be admitted so she and her babies could be monitored. As with anyone entering the hospital these days, Maggie had to take a COVID-19 test.  Two days later, that test came back positive.  According to Fox News, the hospital said that Maggie was perplexed by how she caught the virus since she had been quarantined at home since March 23. The hospital said Maggie's only concern was everyone but herself. She worried about the health of the triplets, she worried about her husband at home with their 5-year-old son, as well as the nurse.
Finally, on June 4, Maggie was so happy to be considered cured after receiving two consecutive COVID-19 tests that came back negative. Unfortunately, her husband had tested positive for COVID-19 as well and he was still in the quarantine process as he hadn't received a second negative test.  I'm sure it was a roller coaster of emotions for Maggie as she was so elated to be done with COVID-19 but immediately began to worry as she developed a new complication. While performing an ultrasound, it was discovered that "Baby A's" cord was wrapped around her neck. Within hours the doctors performed an emergency cesarean section, but Maggie couldn't have her husband with her due to COVID-19.
Maggie delivered her three babies without any problems. According to the hospital staff, the babies were healthy, safe, and undeniably resilient. Baby A, Isabella, was born at 4:51 pm weighing 3.11 lbs. Baby B, Nathaniel, was born at 4:53 weighing 3.7 lbs. And Baby C, Adriel, was born at 4:55 pm weighing 2.1 lbs. The babies are doing well and continuing to get stronger by the day.
Maggie is a superhero. She battled COVID-19, the fear of complications with her babies, delivered healthy triplets, and did it all without her husband because he tested positive for COVID-19.
MORE HEROES: They Too Are Fighting For Us During The Coronavirus Pandemic