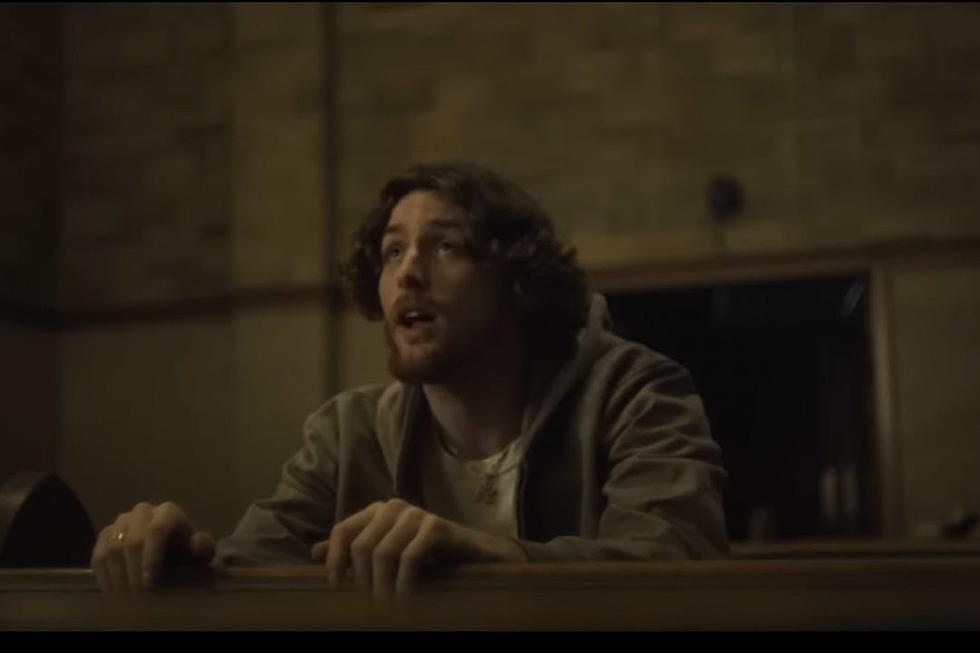 Bailey Zimmerman's 'Religiously' Music Video Tells a Bittersweet Love Story [Watch]
YouTube
Bailey Zimmerman lays out a heartbreak story step-for-step in his "Religiously" music video.
The song is his latest single and album title track.
The video finds Zimmerman telling a story of a singer who followed his dream, but didn't get his dream girl. In beginning of the clip, Zimmerman finishes up a show and returns to the bus, but when he opens his phone, he sees a photo of his ex with her new husband and baby, and he clearly experiences heartache.
The video follows the story of the song as Zimmerman sings about losing, "The only woman who was there for me religiously."
However, the video reveals details the song doesn't, and the viewers soon realize the relationship ended because the two people had different visions for the future. The clip shows a throwback scene of the singer and his ex-love living happily before the breakup, and an emotional cut scene in the middle of the music video shows the day they said goodbye.
"This is all I've worked for my whole life and you don't want to go with me," he says, while packing his truck to presumably move to Nashville to follow his dream. "That's totally fine, but I don't want to stay in this town anymore."
The video as a whole cuts between scenes of Zimmerman performing onstage and praying in a church, among others, while he sings about his regret for leaving his former love.
The bittersweet video doesn't offer a solution for his troubles, as it ends with the singer simply walking out of the church.
After breaking into country music with his debut, No. 1 hit, "Fall in Love," Zimmerman has continued to climb the ranks of the genre with his second hit, "Rock and a Hard Place." He released his 16-track debut album, Religiously. The Album, on May 12.
20 Best Christian Country Songs