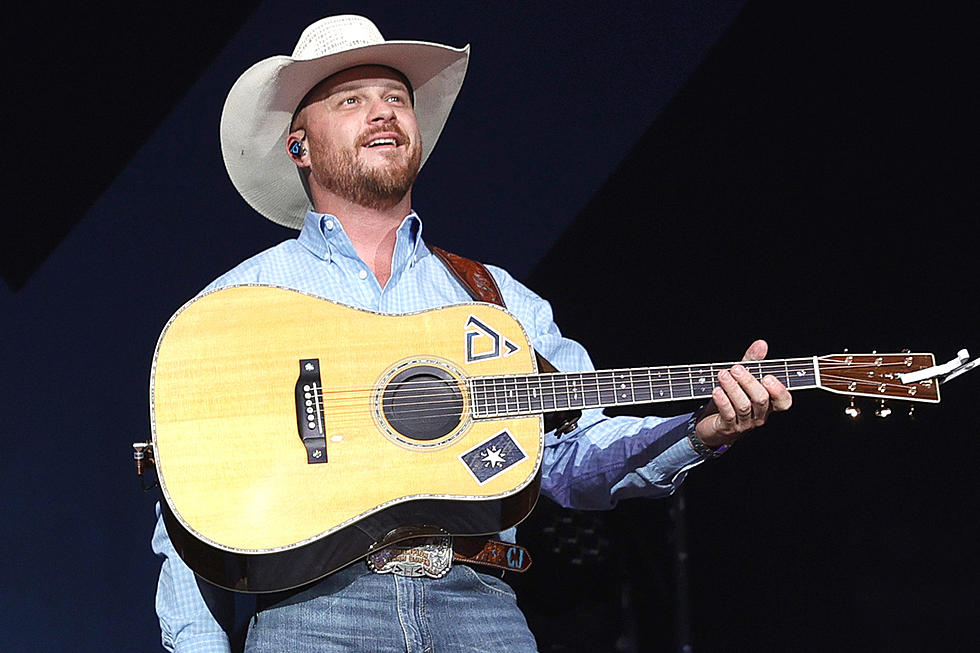 Cody Johnson's 'The Painter' Is an Original 'I Love You' [Listen]
Jason Kempin, Getty Images
Cody Johnson picked a one-of-a-kind way to say "I love you" to introduce his next professional chapter. "The Painter" dropped on Friday (Aug. 11). It begins a new album cycle for the "'Til You Can't" singer.
As he did with Ain't Nothin' To It and Human: The Double Album, Johnson leads this next album with a song you look forward to singing along with. "The Painter" is an undying love song that showcases razor sharp, commercial songwriting skills before his sturdy country voice. "With every wall I built she saw a canvas" is the most brilliant lyric in a melodic chorus that weaves to unexpected places (see below).
Benjy Davis, Kat Higgins and Ryan Larkins wrote "The Painter," but it feels like one pulled from his biography. Johnson is proving to be a gifted storyteller, even when the stories aren't his own (see the CMA for "'Til You Can't"). He's also proving to be a skilled marksman, capable of hitting a small cross-section that finds all genders and age groups overlapping. By spring he should be celebrating his second radio airplay No. 1.
Did You Know?: Cody Johnson and his wife Brandi have been married for 15 years.
Listen to Cody Johnson, "The Painter":
Cody Johnson, "The Painter" Lyrics:
She talks about the future like she's flipping through a magazine / Finds the beauty in the thrown away and broken things / Gets excited about all my crazy dreams / Got every sunset that she's ever seen memorized / Stays in the rain for a rainy day or stormy night / Sky is brighter looking at it through her eyes.
Chorus:
I don't remember / Life before she came into the picture / Brought the beauty I was missing with her / Showed me colors I ain't never seen / She took chances / With every wall I built she saw a canvas / Thank God every day for how he made her / My life was black and white but she's the painter.
She reminds me that it ain't too late to start again / Fine is good, but you need some blue every now and then / How'd I live so long without her reckless touch.
Repeat Chorus
Repeat Chorus
Top 20 Cody Johnson Songs Adored by COJO Nation
Cody Johnson has a way of captivating his fans with his heartfelt delivery and powerful, rugged vocals. His ability to get a crowd fired up and also draw them in for a sentimental ballad is unmatched. Although most know him for his recent hits "Human" and "'Til I Can't", Johnson has been rocking the stage for quite some time. Let's take a look at his Top 20 songs.