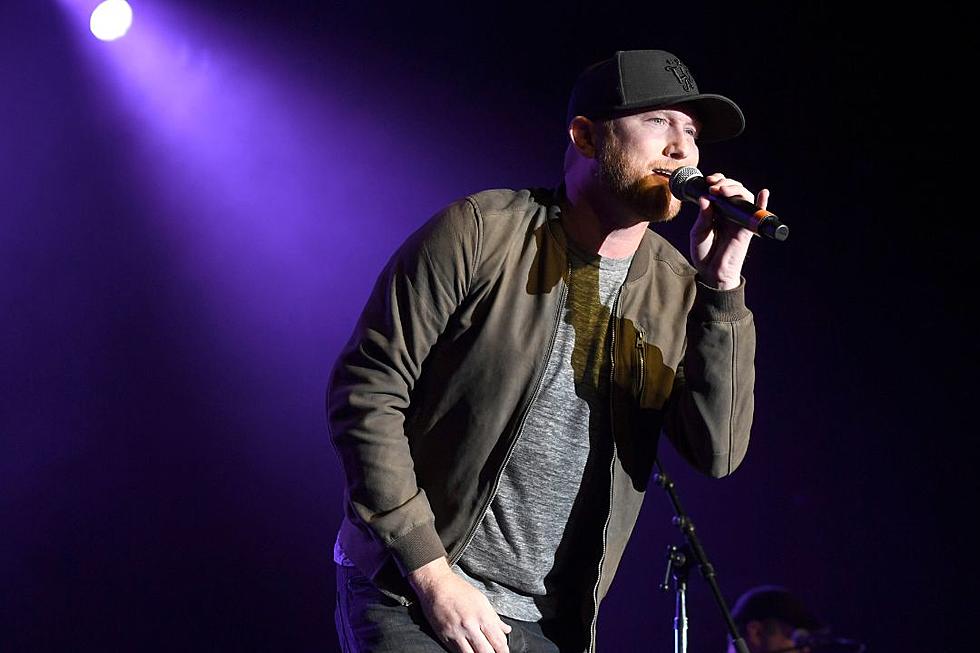 Cole Swindell's 'Sad Ass Country Song' Puts a Twist on the Classic Heartbreak Tune [Listen]
Frazer Harrison/Getty Images
Cole Swindell punctuated his Stereotype Broken deluxe with the release of the project's final new track, "Sad Ass Country Song." Officially released Friday (April 28), the song puts a twist on the classic heartbreak song as it finds the singer living inside of a sad country tune.
Written by Swindell, Josh Miller, Matt Dragstrem and Joel Hutsell, "Sad Ass Country Song" references classic country songs, phrases and legends while poignantly explaining Swindell's heartbreak.
The singer describes his current downcast situation, singing, "I'm just three chords, but I can't take the truth" and "I'm bluer than that neon up on the wall." He also sings that he seems to be living in his own version of a heartbreak country song, as he mentions that a "pedal steel follows me around."
"'Cause girl, ever since you've been gone / I'm a walkin', talkin', honky-tonkin', sad ass country song," he croons in the chorus.
The song continues with classic country elements such as pedal steel and dobro as he calls on country legends Keith Whitley, Willie Nelson and Waylon Jennings to help him through. In the end, though, Swindell retreats to his place at the bar as he works through his heartbreak.
"I have always been a fan of sad country songs, and that's kind of how this song came to be," Swindell remarks of the tune. "We were sitting around talking about wanting to write a sad ass country song and I said, 'Why don't we just call it 'Sad Ass Country Song.'"
The song joins "Broken" and Swindell's current single "Drinkaby" on the deluxe album. The project also features the remix version of Swindell's "She Had Me at Heads Carolina" featuring Jo Dee Messina.
The 50 Saddest Country Songs of All Time
Each one of the 50 saddest country songs of all time tells a story. Some of those stories are about the pain of heartbreak, while others explore the grief of losing a loved one. Some are about more unconventional subject matter — from infertility to the loss of the beloved family dog — while others tap into the universal subjects of heartbreak and loneliness. Flip through the gallery below for a list of the saddest country songs, ever.