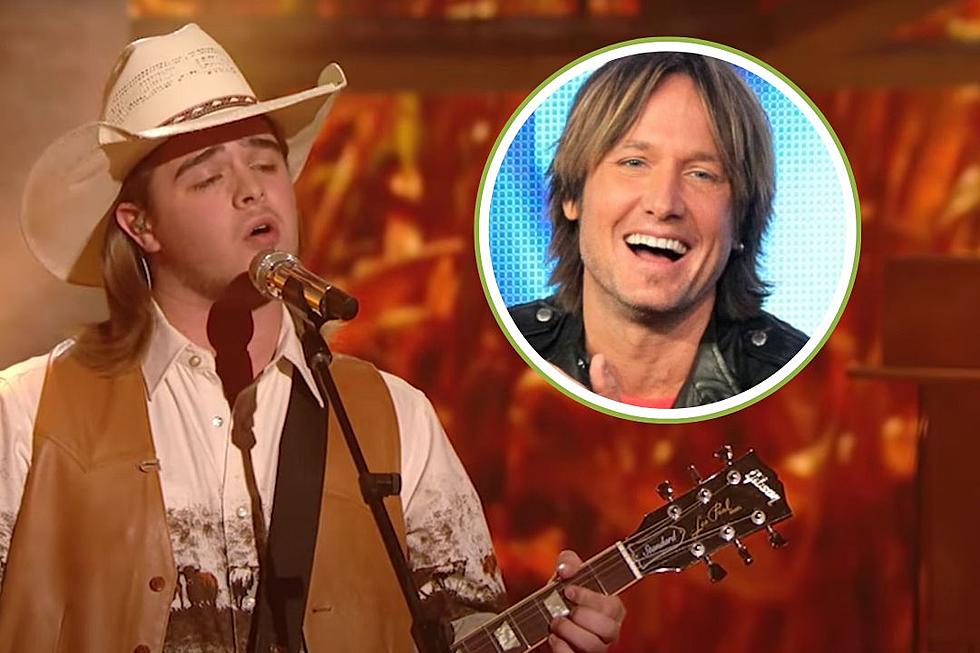 'American Idol': Colin Stough's Changes to 'Stupid Boy' Really Impress Keith Urban [Watch]
Getty Images / 'American Idol'
Keith Urban returned to American Idol for Sunday night's (May 21) finale episode. On the show, Urban was tasked with helping the final three contestants prep one of their final songs during the competition.
Colin Stough wasn't shy sharing how he felt about Urban coming by to lend a hand. He was quick to call the "Blue Ain't Your Color" singer his favorite mentor that they've had all season.
He elaborated that he grew up listening to Urban, and when it came time to play one of his songs in front of the country legend, it was a little "weird." Nerves aside, it didn't take long for Stough to impress Urban with thoughtful changes to his song "Stupid Boy." Those melodic changes are what Urban says separate a cover singer from a true artist.
With some boosted confidence Stough took the stage, this time with an electronic guitar instead of his the trusted acoustic option that has often accompanied him. While things started off a little slow for the Idol hopeful, the energy intensified once Stough hit the chorus and the audience began clapping along.
Luke Bryan kicked off the judges' feedback by speaking directly to Stough, noting that "it's been a pleasure just seeing how you navigate this competition, and how you've grown." He continued, offering praise about how Stough has steadily developed his own artistic style and fully come into his own.
Katy Perry really loved the tender performance that Stough brought to the stage and made a joke that the singer will soon need his own air conditioning services because things are about to heat up once he hits the "real world." Prior to joining the competition, Stough had been working as an HVAC technician.
Sadly, Stough was the first of the Top 3 Idol finalists to be eliminated Sunday nigt, leaving Iam Tongi and Megan Danielle vying for the crown.
These Country Singers Tried Out for American Idol But Didn't Make It!