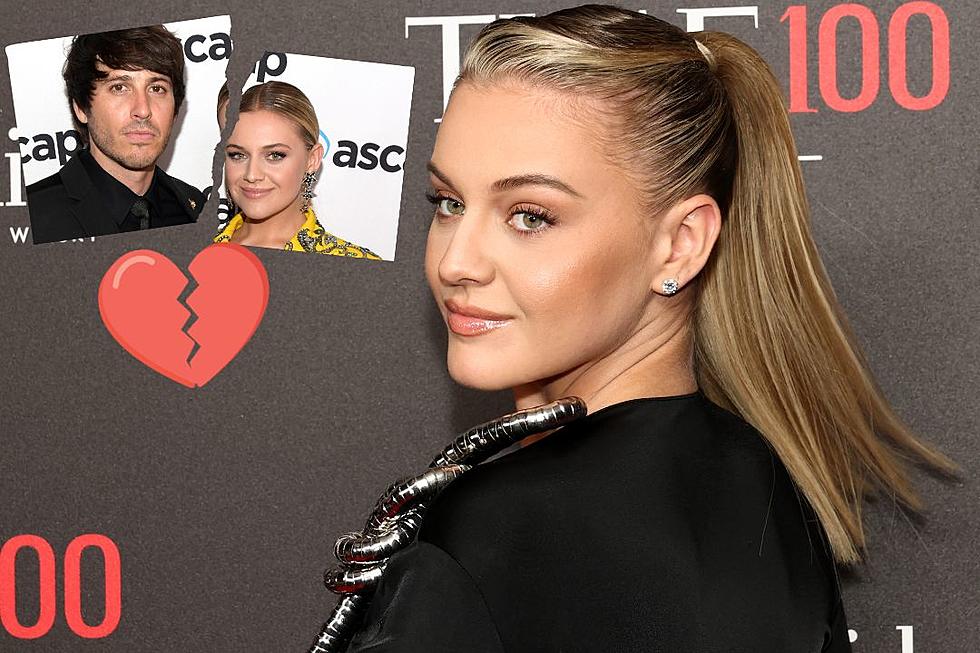 Kelsea Ballerini Is Rolling Up the Welcome Mat on Divorce Chapter of Her Music
Jason Kempin/Arturo Holmes, Getty Images
Kelsea Ballerini is set to perform her song "Leave Me Again" on the CMA Awards on Wednesday night (Nov. 8), and while the song already holds one of the final spots on her Rolling Up the Welcome Mat project, the singer says singing it live feels like the perfect way to close this chapter of music.
"I'm singing a song called 'Leave Me Again' which is the last song on Rolling Up the Welcome Mat," she shares with Taste of Country backstage at the CMA Awards. "The whole record is like a journey — it's like an emotional journey — and the ending, 'Leave Me Again,' is like the song that's resolution. It's closure and it's peace. And that's where I'm at in my life now. It's where I've been for quite awhile."
"I'm really excited to end this year and this chapter of music with that. It feels very — like a full circle — and like we can close the door on it and do it well," she adds.
Ballerini's EP takes a deep dive into her divorce from fellow singer Morgan Evans after five years of marriage. Each track is a raw telling of her perspective throughout the dissolution of the couple's relationship.
The "If You Go Down" singer first met Evans in March of 2016, and after a whirlwind romance, the pair married in December 2017. Ballerini announced their separation in Aug. 2022. She has since been linked romantically to actor Chase Stokes, who could be the inspiration for her next chapter of music.
In addition to Ballerini's live performance, she is nominated for two awards. Her Rolling Up the Welcome Mat EP is up for Album of the Year, and she snagged a nod for Female Vocalist of the Year, too.
The 57th annual CMA Awards will air on ABC live from Nashville's Bridgestone Arena on Wednesday (Nov. 8). Luke Bryan and Peyton Manning are once again hosting the event, which will be available to stream on Hulu the following day.
8 Brutally Honest Divorce Lyrics From Kelsea Ballerini's 'Rolling Up the Welcome Mat' EP
Kelsea Balerini opened up her divorce diary in February 2023 with her Rolling Up the Welcome Mat EP, a project that follows the stages of a breakup — from grief and loneliness to anger to acceptance — in chronological order. Here are eight of the most revealing lyrics from the project.
Gallery Credit: Carena Liptak