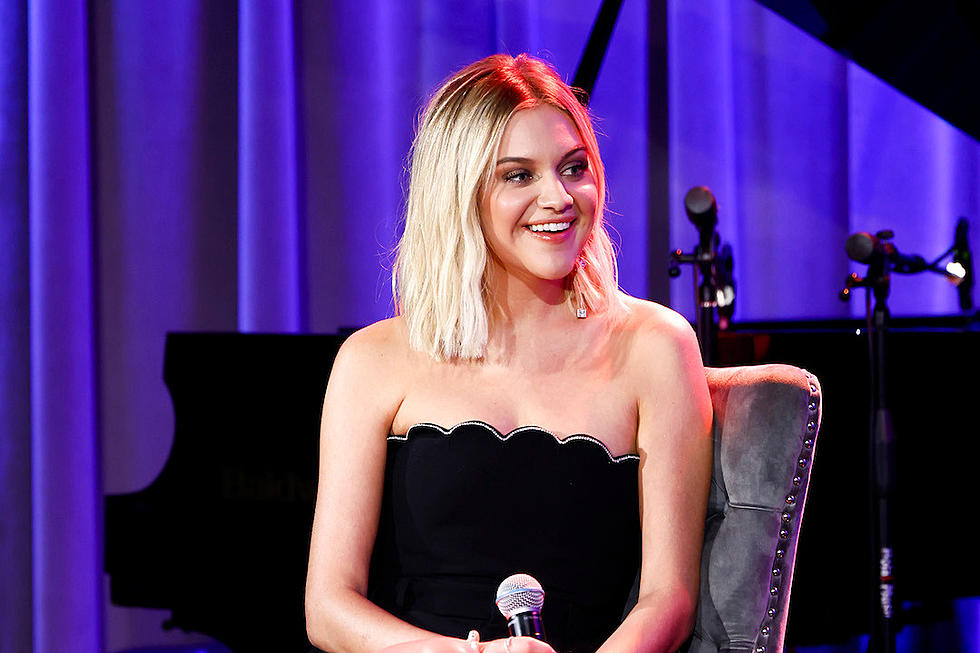 Kelsea Ballerini Announces Deluxe 'Rolling Up the Welcome Mat,' With One Caveat
Emma McIntyre, Getty Images
Kelsea Ballerini is memorializing all the musical tweaks and lyric changes she made to her early-2023 Rolling Up the Welcome Mat EP over the course of performing it live on her Heartfirst Tour this year.
On Wednesday (Aug. 2), the singer announced a deluxe version of the EP, titled Rolling Up the Welcome Mat (For Good). Originally, she released the collection as an intimate and brutally honest musical expression of her post-divorce journey, including songs directly inspired by her heartbreak and healing process after her mid-2022 divorce from fellow country singer Morgan Evans.
At the time, Ballerini's Heartfirst Tour centered around her Subject to Change album, which dropped in September 2022. But she began to incorporate the songs from Rolling Up the Welcome Mat into the set list, and in keeping with the real-time nature of those songs' release, they evolved over the course of the tour. She made lyrical changes, including adding a searing new verse to her song "Blindsided," and changing a line in "Penthouse" from "Now I don't know where you're sleeping, baby" to "Now I don't care where you're sleeping, baby."
The deluxe version of Welcome Mat will reflect those changes, and include one new song, called "How Do I Do This." But as she announced the new release, Ballerini asked her fans to keep one important thing in mind as they listen.
"It's most important that I articulate that this re-release is for you and you only. The added outros that we ended up scream-singing nightly on tour, the lyric changes along a healing journey, hearing you very loudly explain that the INTERLUDE NEEDS TO BE A FULL SONG KELSEA COME ON," she wrote.
"With this, comes a favor. From the deepest and purest part of my heart, I ask that you help this be ours and let the music simply be the music, not dig back into the experience that it was written about nearly a year ago," Ballerini continued. "As a songwriter, producer, artist, I'm proud and protective of this EP, and as a woman and human also proud and protective of the new, happy season of life I'm in."
Rolling Up the Welcome Mat (For Good) is due out on Aug. 11.
8 Brutally Honest Divorce Lyrics From Kelsea Ballerini's 'Rolling Up the Welcome Mat' EP
Kelsea Balerini opened up her divorce diary in February 2023 with her Rolling Up the Welcome Mat EP, a project that follows the stages of a breakup — from grief and loneliness to anger to acceptance — in chronological order. Here are eight of the most revealing lyrics from the project.