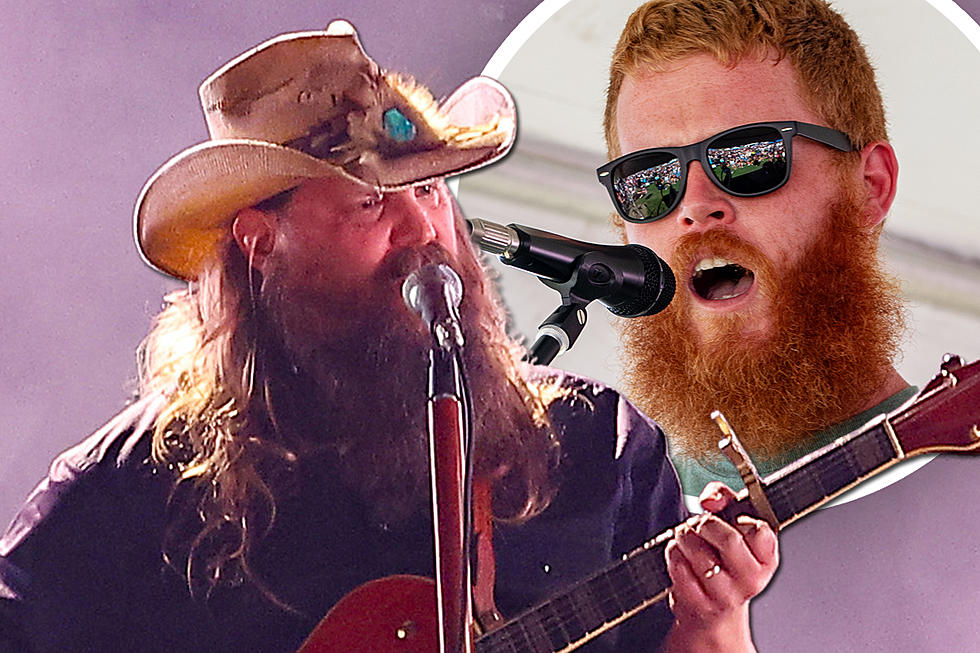 Does Chris Stapleton Have America's Favorite Song? Rate Country Music: November 2023
Getty Images
Few things can give a song a boost like a great TV performance, and Chris Stapleton had a good one this month. This new Rate Country Music poll seeks your response to the Male Vocalist of the Year's moment at the CMAs.
The question is if "White Horse" is popular enough to top Oliver Anthony — two straight weeks at No. 1 — and others. There's room in the Top 5, if nothing else. Songs by Luke Combs and Morgan Wallen have been slipping for months. A hot newcomer could replace them in November.
First, here's the official results from the October 2023 Rate Country Music poll:
No. 5: Luke Combs, "Fast Car"
No. 4: Morgan Wallen, "Last Night"
No. 3: Jelly Roll (Feat. Lainey Wilson), "Save Me"
No. 2: Jason Aldean, "Try That in a Small Town"
No. 1: Oliver Anthony, "Rich Men North of Richmond"
Related: Top 40 Country Songs for November 2023 [Power Rankings]
New songs from Parker McCollum, Toby Keith and Thomas Rhett make this monthly poll for the first time. Wallen continues to have several songs available for opining, as do Jelly Roll and Lainey Wilson. Find your favorite songs below and weigh in.
Each month, Taste of Country assembles a poll of the top country songs at radio and digital streaming providers. You can rate each song on a 1 to 5 scale. Vote once, tell a friend, and if you want, come back and vote again.
The Top 40 Country Songs of 2023, Ranked
The best country songs of 2023 fit snugly over your life and experiences. Each is written from personal experiences, but somehow, translate as if they were custom to each of us.
We've loved, we've longed, we've lost and we've cut loose in the country.
Airplay charts, sales data and streaming numbers helped make this list of country music's
Top 40 songs of 2023
, but staff and Taste of Country reader opinion were most influential. Songs included on previous Top Country Songs lists were not eligible. A song may have been released in 2022, but it had to have the majority of recorded airplay or impact this year to count.
Gallery Credit: Billy Dukes