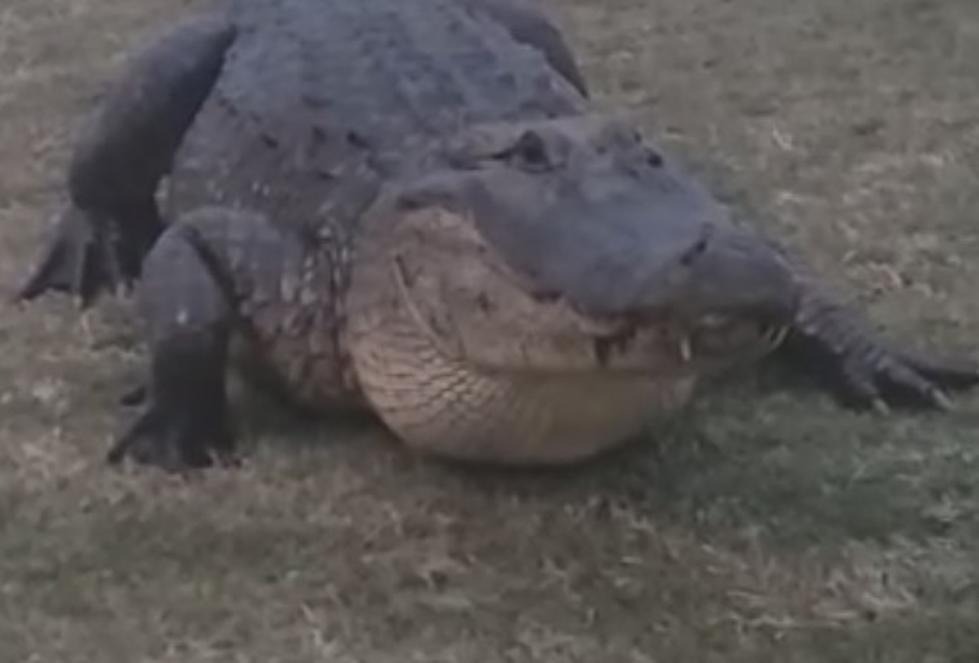 Massive Alligator Spotted Near South Louisiana Casino [VIDEO]
Cem Turk
I wouldn't get close to it.
A massive alligator was spotted near the Golden Nugget Casino and Hotel in Lake Charles.
Gem Turk spotted the gator near the water and caught it on camera before it retreated back into the water.
Not very long ago we posted a photo of a HUGE alligator near I-10, but we cannot confirm that this is the same gator.
In any case, if you're going to be in the vicinity of the casino or hotel in the near future, you may want to keep an eye out for this "monster."
Let me note here that there is a golf course not far from where this enormous alligator was spotted, so be mindful when around the ponds on the course.
And yes, we're aware that we're in south Louisiana and that gators are everywhere, but anytime you see one this size, you can't help but acknowledge the size or mass of it.
Here's the video of this "big one" from Lake Charles.
LOOK: Stunning animal photos from around the world
From grazing Tibetan antelope to migrating monarch butterflies, these 50 photos of wildlife around the world capture the staggering grace of the animal kingdom. The forthcoming gallery runs sequentially from air to land to water, and focuses on birds, land mammals, aquatic life, and insects as they work in pairs or groups, or sometimes all on their own.