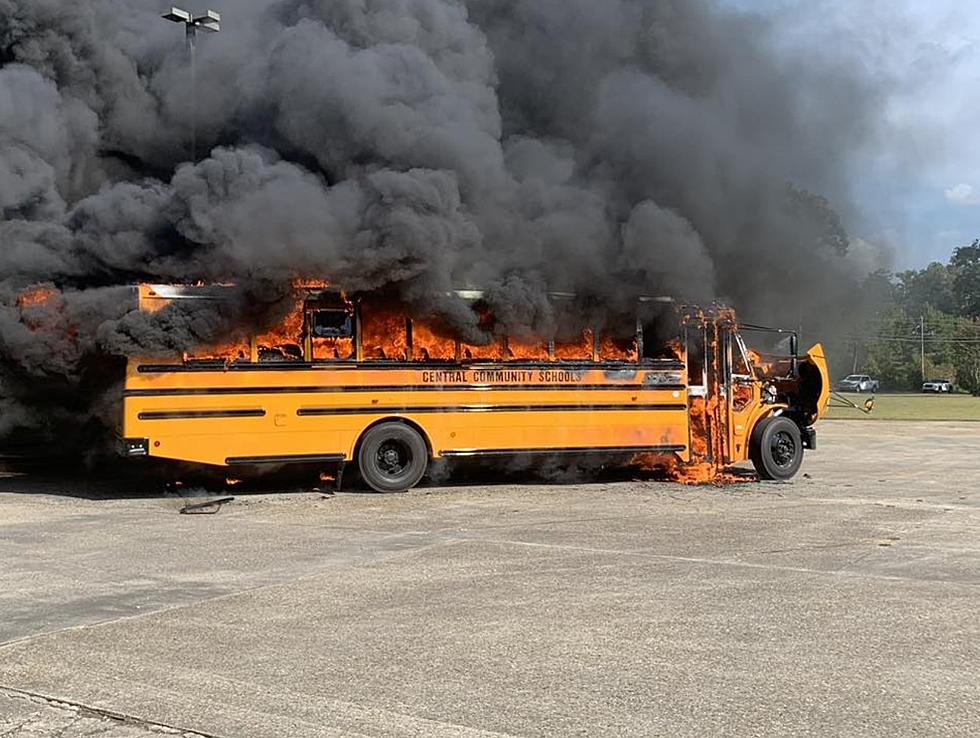 School Bus in Louisiana Catches Fire As Kids Return to School [PHOTOS]
Central F.D.
What a scary scene as kids returned to school this week.
A school bus was engulfed in flames on Tuesday afternoon and the photos shared on social media show just how bad it was.
The Central Fire Department shared these photos on social media that show the bus in flames just as students exited the bus.
WBRZ reports that everyone had safely exited the bus by the time firefighters arrived.
There were no injuries reported in this blaze and the exact cause of the blaze remains under investigation.
LOOK: The states with the most UFO sightings
For each state, we've also included details of famous UFO sightings in that state. Of note is that almost three-quarters of all UFO sighting reports in the United States
occur between 4 p.m. and midnight
, and tend to peak between 9 and 10 p.m. Food for thought next time you're out scoping for alien life. Keep reading to see which states have had the most UFO sightings.