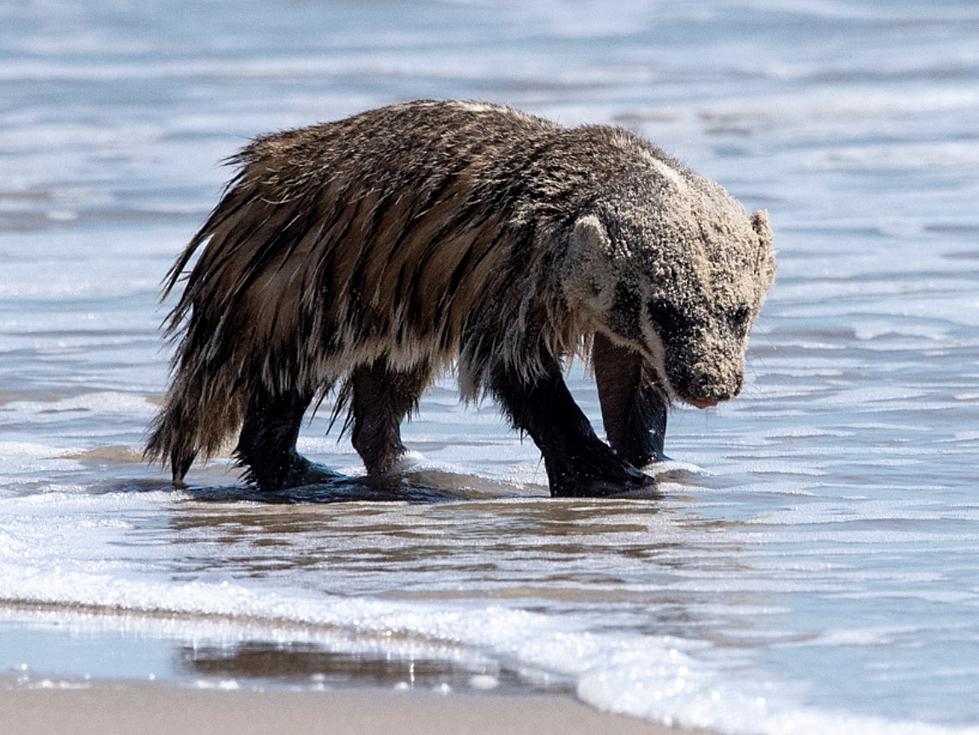 Texas Fisherman Greeted by Bizarre Visitor on Beach [VIDEO]
Tom Howe
A man fishing on the coast of Texas wasn't sure what he was seeing when this animal approached him.
The animal, which was covered in water and sand, was seen enjoying the water as it crashed on the shore and was even seen digging in the sand.
The bizarre creature was a wet badger, that you normally do not see out during daylight hours.
Tom Howe explained how he was finally able to get down on the beach and fish after a recent battle with COVID and when he got to the shore he spotted the animal.
The fisherman was on Padre Island when he spotted the badger and perhaps like you and me, it too was probably looking for a way to cool off during these brutal summer days.
While this should be a surprise for many to see a badger on the beach, recall we've seen a number of animals on the beach this summer that you would not expect to see there.
Perhaps the animal instincts have kicked in for them too and they are just looking for water while under this "heat dome".
Check out some of these amazing videos of a soaking wet badger on the Texas beach. And yes, it seemed to be living its best life while out there.
Here's a video that Howe was able to capture from Padre Island as the badger enjoyed its summer day on the beach.
LOOK: Longest-living dog breeds