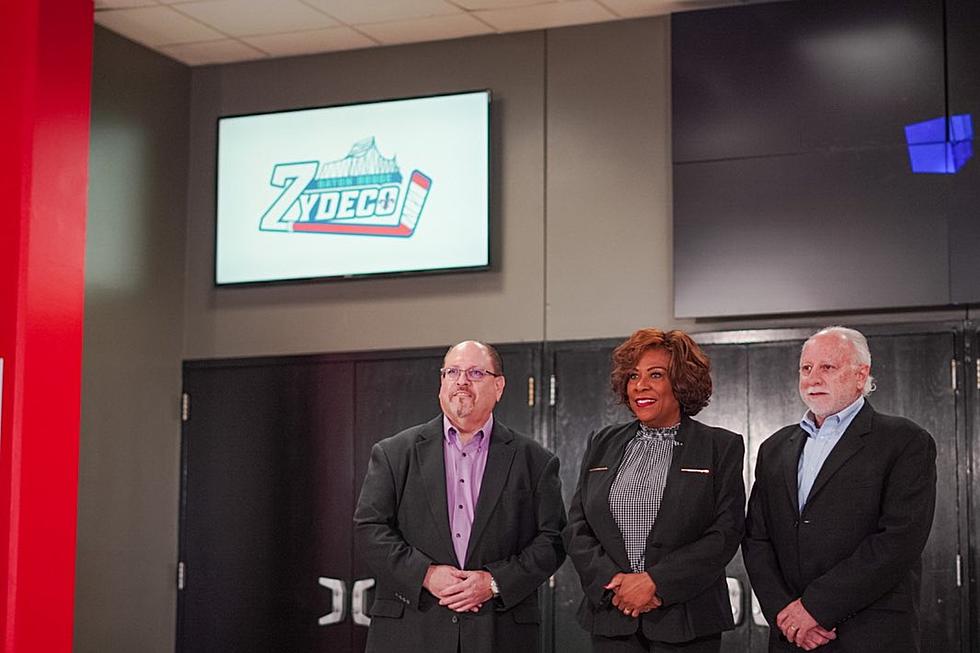 'Zydeco in Baton Rouge?': New Professional Louisiana Hockey Team Name Draws Mixed Reactions
Mayor-President Sharon Weston Broome, Facebook
On Thursday, the management of Louisiana's newest professional hockey team proudly unveiled their official name as the Baton Rouge Zydeco, igniting a wave of mixed reactions within the community. While some individuals embrace the team's connection to Louisiana's vibrant cultural heritage, others express disappointment and confusion over the choice.
The announcement garnered diverse comments from the community. One disappointed individual questioned the association between Zydeco and Baton Rouge, stating, "What does Baton Rouge have to do with Zydeco... Absolutely no sense to not bring back Kingfish." Another commenter suggested an alternative, saying, "Red sticks would have been better, I know Zydeco is a south Louisiana thing, but it would have been a little more fitting for New Orleans."
Among the reactions, there were those who appreciated the name's Louisiana flair but an overwhelming amount of response found the name "Zydeco" to be an awkward fit.
One supporter didn't mince words, stating, "Zydeco? No connection to Baton Rouge. Try being more original and develop something interesting and meaningful of your own rather than hijacking your neighbors' culture. That doesn't speak well for the Baton Rouge community, although it is rather representative of its present deplorable state. Do better. You can if you try."
Acknowledging the mixed responses, General Manager Wayne Hodes expressed excitement over the name, emphasizing its representation of Baton Rouge and Louisiana's unique spirit. Owner Barry Soskin echoed this sentiment, highlighting the team's commitment to honoring the region's cultural heritage.
Despite the varying opinions, the Baton Rouge Zydeco pushes forward, inviting fans to support the team by purchasing season tickets. Sales for the full regular season of 28 home games have begun, with prices starting at $336. To secure their preferred seating arrangements, fans can make a $50 deposit per seat and participate in the upcoming "Select a Seat" event on Monday, August 7, at 6 PM. The event allows fans to choose their seats as the arena, configured for hockey, can accommodate up to 7,750 spectators.
To stay connected and receive the latest updates and exclusive content, fans are encouraged to follow the Baton Rouge Zydeco on social media platforms, including Facebook, Instagram, Threads, Twitter, and TikTok, all @BatonRougeZydeco.
Amidst the divided community response, the Baton Rouge Zydeco aims to bring the excitement of hockey to the capital city while embracing Louisiana's cultural heritage, creating a team that embodies both sport and the unique spirit of Baton Rouge.
LOOK: Here is the richest town in each state
Just saying the names of these towns immediately conjures up images of grand mansions, luxury cars, and ritzy restaurants. Read on to see which town in your home state took the title of the richest location and which place had the highest median income in the country. Who knows—your hometown might even be on this list.