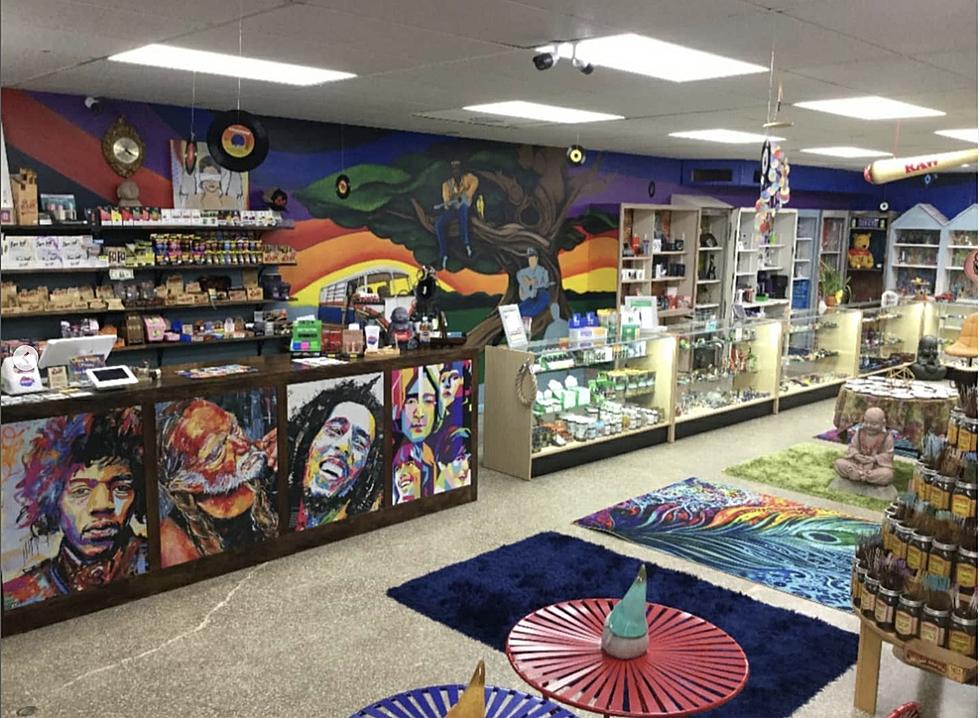 Hippie Town USA in Lafayette Closing Due to Pending Louisiana Law
Hippie Town USA Via Instagram
The locally loved smoke shop Hippie Town USA in Lafayette, Louisiana has announced it will be closing its doors. Hippie Town made history for our city as the first and only female black-owned smoke shop in the state. We had the privilege of sitting down with the Owners who fans of the shop know as Cookie and Blue.
When they first opened their doors back in March of 2018, Cookie says they were excited to create jobs for the community in multiple ways one of them being by making sure independent local artists were always featured in the shop. From local glass blowers to painters, Hippie Town has always made room for our local artists.
The original plan was to set up shop and then within a few years, they'd hoped Louisiana would legalize cannabis completely so they could transition into an upscale dispensary. However, with laws and regulations constantly shifting on what can legally be sold in the state businesses like Hippie Town are being faced with expensive challenges that not only affect small business owners but farmers and patients alike.
Our vision for the community was much larger, we figured cannabis would be legal in 3-5 years but it feels like we're going backwards
Will this be the first of many locally-owned smoke shop closures in Louisiana?
Hippie Town USA will officially close its doors on Thursday, August 31st due to the constant fluctuation in regulations and with the looming House Bill 179 on the horizon, they certainly won't be the last local smoke shop business faced with this tough decision. HB179 was introduced in March 2023 and passed in the house this June. If it passes in the Senate and is signed into law it will prohibit the sale of certain flavored nicotine products as soon as October 1st, 2023.
What's Next For Hippie Town USA?
While the Hippie Town store is closing the brand is not. They will continue to operate via Instagram and have plans to sell e-commerce in addition to doing pop-up events for Mardi Gras and festival season. This is not a goodbye but rather a see you later, Cookie and Blue shared how much love they have for Louisiana and their hopes of returning one day in the future if Cannabis laws change.
Thank you to everybody that has supported us over the last 6 years, we enjoyed serving the Lafayette community and we appreciate all the support. Continue to follow us, the brand is not closing we are just leaving Louisisna. Hopefully in the future we can come back if cannabis laws change
How you can learn more about cannabis laws in Louisiana:
The Hippie Town USA brand is associated with the 'Legalize_Louisiana' brand on Instagram. They plan on sharing updates on different opinions and information regarding hemp and cannabis regulations for anyone interested in learning more.
Laws against cannabis in Louisiana are effecting small business owners, farmers, and patients
LOOK: Here are 50 of your favorite retail chains that no longer exist
Are you ready to see the top 50 major retailers that no longer exist? Keep reading to see if your favorites made
the list
.