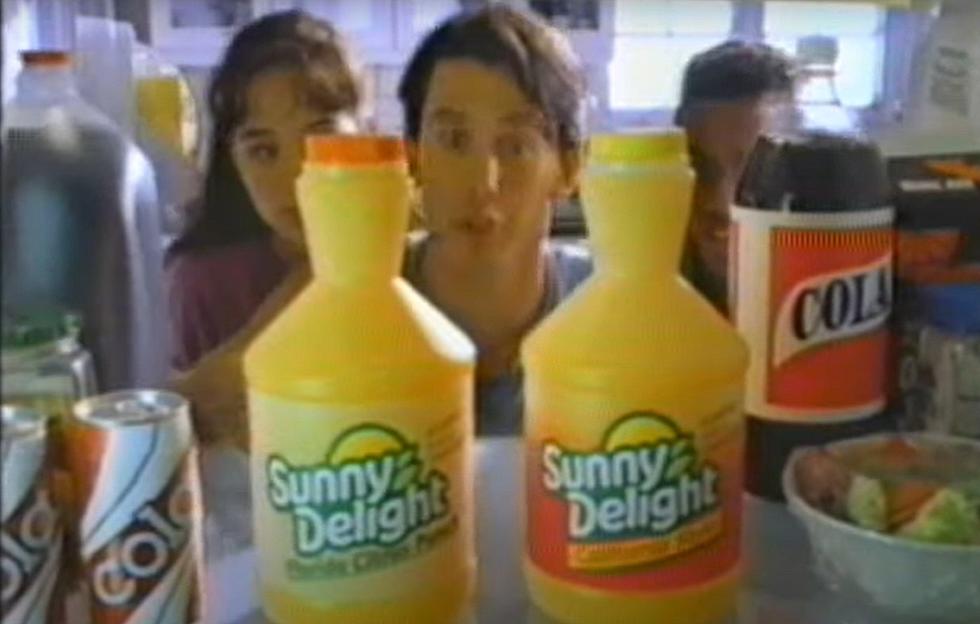 SunnyD No Longer Just for Kids With Launch of New Vodka Seltzer
Credit: Sunny Delight Ad, 1994
Another beloved childhood brand is getting an adult makeover.
For decades, Sunny Delight - rebranded as "SunnyD" in 2000 - was the orange juice of choice for kids. All the cool kids drank it, and it was easy for parents to send it for snack days at school or pack it into ice chests for the kids.
It wasn't just a hit in the 90s. It's always been a pretty popular drink through the years, but according to Harvest Hill Beverage, it's seen a 30 percent growth in sales since 2019. Maybe 90s kids are introducing it to their kids, carrying on a great tradition.
Well, the 90s kids still chasing the high of a crisp, cool SunnyD on a hot day now have a chance to enjoy the beverage like an adult - in a vodka seltzer.
Launching this weekend in Walmarts around the country, you can buy a 4-pack of the drinks for roughly $10.
"SunnyD is a powerful brand, the most boldly unique orange drink on the planet," shared Ilene Bergenfeld, Chief Marketing Officer, Harvest Hill Beverage Company. "Consumers are passionate about this iconic brand, rooted in nostalgia but with a taste that resonates today. Many have told us that they enjoy SunnyD as a mixer and asked for this product. So, we looked at the hard seltzer category, and thought, good, but we can do better. And SunnyD Vodka Seltzer was born."
According to the company, the drink will be sold in 12-ounce Slim Cans. "Each can brings a bold orange flavor and is 4.5% ABV, 95 calories and made with real fruit juice, and includes zero grams of sugar," SunnyD said in a press release. "Single 12oz cans are also available to purchase."
So, will you be enjoying your SunnyD and vodka from a can?
Cheers to These Summer Cocktails in Lafayette
WHAT ARE THE MOST POPULAR COCKTAILS IN LOUISIANA?