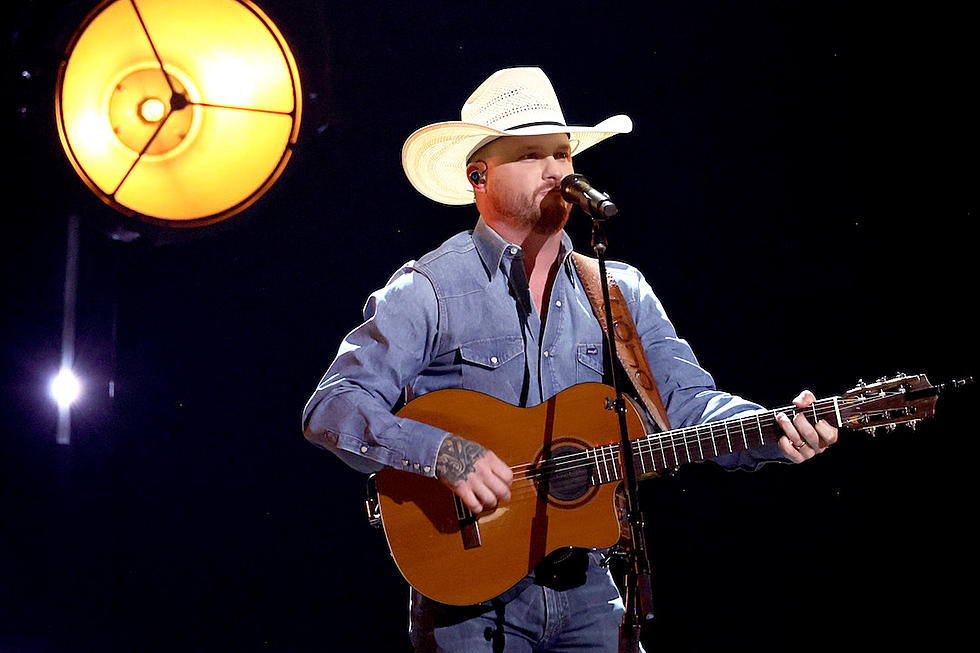 Cody Johnson Tips His Hat to Willie Nelson With 2023 ACM Awards Performance
Theo Wargo, Getty Images
Cody Johnson took the 2023 Academy of Country Music Awards stage to offer up his own rendition of a country staple, "Mamas, Don't Let Your Babies Grow Up to Be Cowboys."
The offering was a birthday tribute to Willie Nelson, who recently celebrated his 90th birthday. For his take on Nelson's trademark tune, Johnson laid the Texas twang on thick while playing along on his guitar. In typical Johnson fashion, the singer opted for a more straightforward set design, focusing on the song, its lyrics, and strong vocal delivery. 
Throughout the performance, the camera panned the room to show off Johnson's fellow country music stars singing along. The "'Til You Can't" singer closed out the song by telling Nelson to "burn one for me tonight."
Johnson's been having a good year; the singer performed his hit single "Human" to life onstage at the 2023 CMT Music Awards this past April, where he also took home the trophy for CMT Performance of the Year.
The 2023 Academy of Country Music Awards were held tonight (May 11) at the Ford Center at the Star in Frisco, Texas. A running list of nominees and winners is available here.
Stay in the know by checking back to TheBoot.com for the latest ACM Awards headlines, liking The Boot on Facebook, and following The Boot on Twitter and Instagram.
See Photos of All the Performances at the 2023 ACM Awards