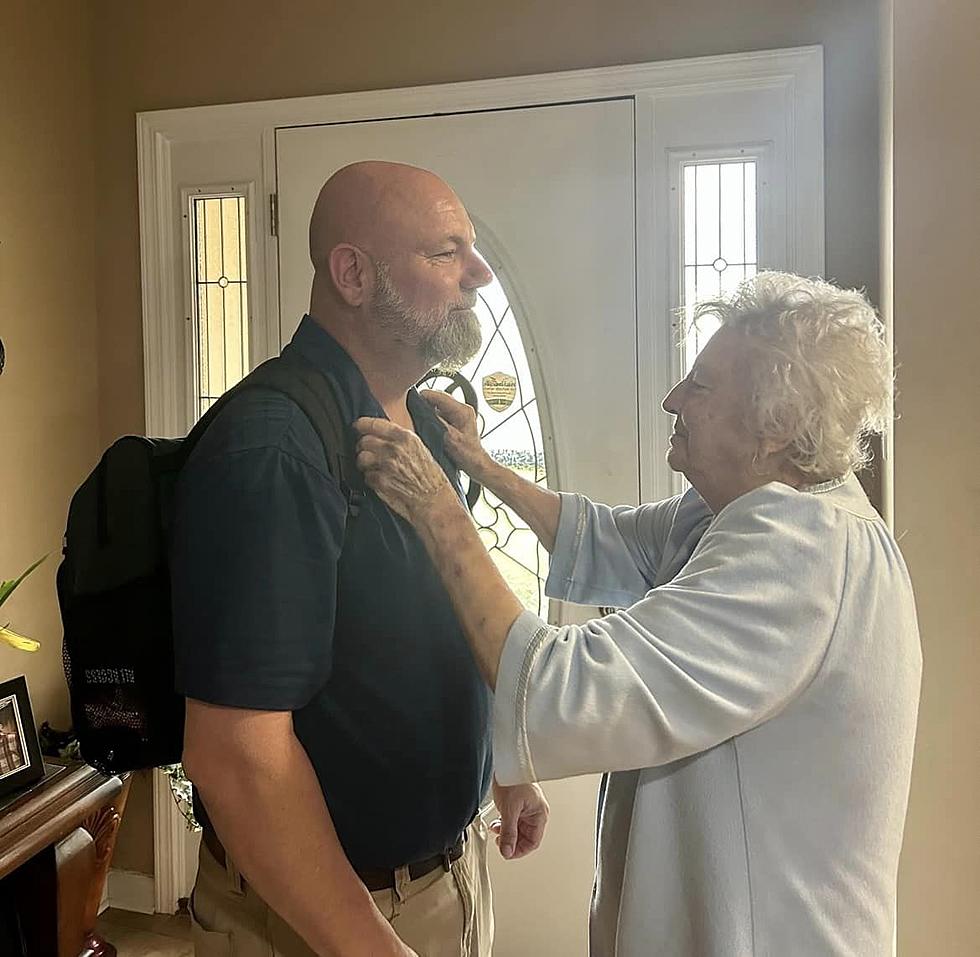 Jamie Bergeron Wins the Internet With Hilarious 'Back-to-School' Pictures
Jamie Bergeron, Facebook
If you know Jamie Bergeron at all, you are more than aware that he is quite the couyon.
A follow on his social media pages will give you all you need to know about the Cajun musician. He's constantly sharing things that make you laugh and turn your head sideways like a confused puppy dog.
He's also quite an astute entrepreneur and has a line of products from apparel to beef jerky to other accouterments. I mean, the man sells something called "Poo Dat."
So, you get the idea. Just like when you see him and his band The Kickin' Cajuns on stage, he's always cuttin' up and having a good time.
Back to that whole "following him on social media" thing. If you do give him a follow on Facebook, for example, you probably know that every year he enjoys partaking in the back-to-school fun.
Parents love snapping pictures of their little ones on their first day of school. And as well, that kind of thing should be celebrated.
Well, Jamie does the same thing. The only difference is it's of him and he's like 40-something years old.
This once-a-year tradition has become so popular that I've noticed folks over the last few days asking when the heck this year's photo was going to be posted.
Well Brett (and everyone else), the wait is over. Jamie posted his 2023 Back-to-School pictures and they are epic!
His dear momma, Mrs. Sapha, stars in the series of photos he posted earlier today.
Aww, lil JB is so cute! We hope you have a great school year.
And maybe this is the year you finally graduate. 24 years ought to do it, right?!
10 Best Cajun/Creole Seasonings
There are lots of amazing Cajun and/or Creole seasonings around Acadiana. However, we asked you, and here are the top selections.