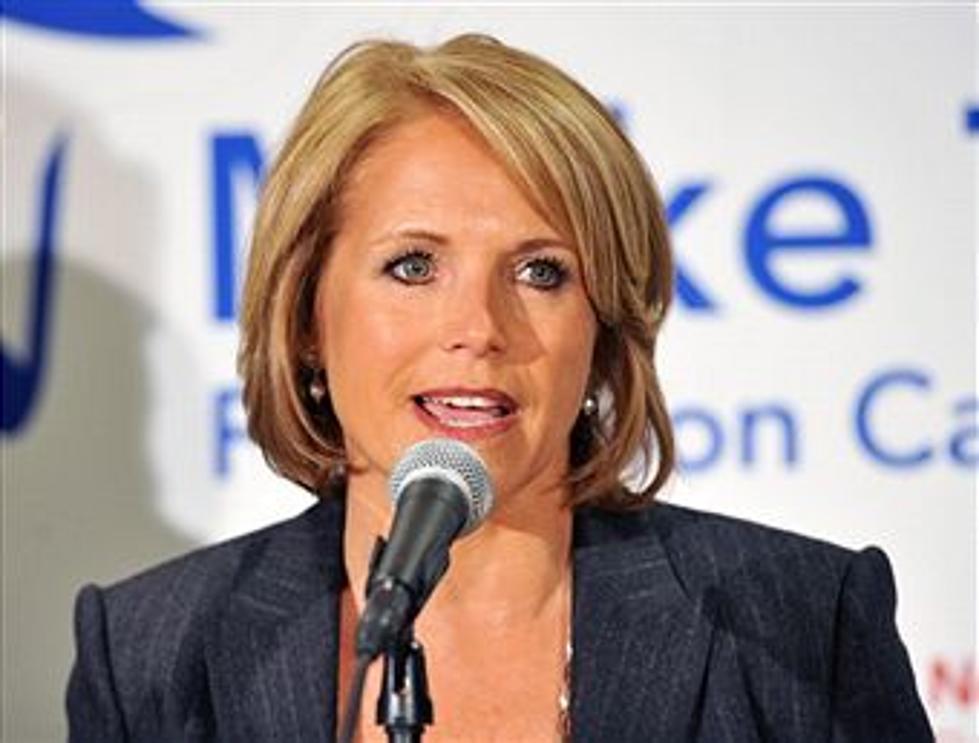 Katie Couric Reveals Cancer Diagnosis
Slaven Vlasic/Getty Images
Katie Couric made an announcement that shocked people.
Katie announced today that she was diagnosed with breast cancer back in June and just finished radiation treatment earlier this month.
Katie posted on the website for her media company that she originally received the diagnosis of breast cancer on June 21, 2022, during a routine mammogram.

I am sure that most are aware that Katie Couric has been a fierce advocate for people receiving regular colon cancer screenings after her husband, Jay, passed away from the disease in 1998.
When Katie went to get her mammogram in June, she actually filmed herself receiving it in the hopes that it would help convince people to get an annual mammogram each year.
You may remember when she let the world watch her get a colonoscopy on the Today Show in 2000. Because of that segment colonoscopy screenings went up about 20% and Katie was hoping that this situation with her mammogram would be a gentle reminder to fans as well.
During the filming process, Katie's radiologist asked her to stop filming before saying that she wanted to perform a biopsy.
Unfortunately, the biopsy did reveal cancer.
"Throughout the process, I kept thinking about two things: How lucky I was to have access to such incredible care — since so many people don't," Couric said. "And how lucky I was to be the beneficiary of such amazing technology."
Katie was very open about the fact that she does have a family history of cancer but not breast cancer. She stated that "85 percent of the 264,000 American women who are diagnosed every year in this country have no family history."
Katie did have surgery on July 14 and started radiation on September 7.
10 Things You Can Do Now to Beat Depression