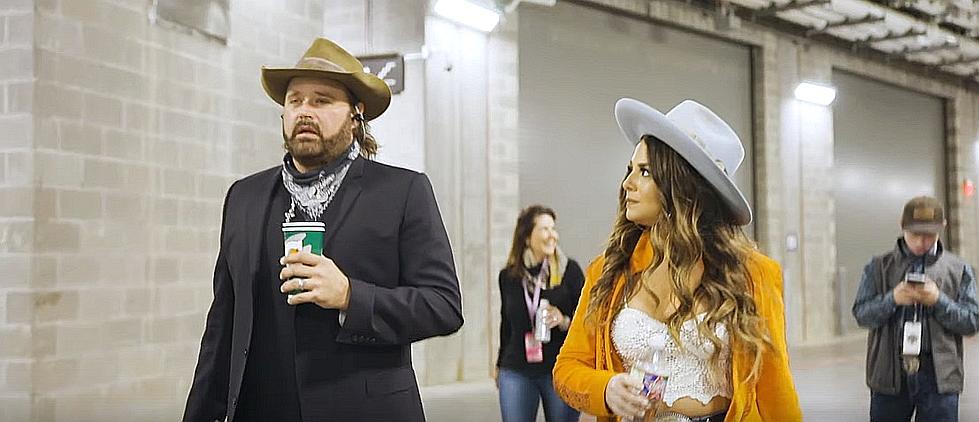 Kylie Frey Featuring Randy Houser 'Horses in Heaven' is a Must See [Video]
Kylie Frey Via YouTube
Acadiana's own Kylie Frey has just released a new version of her song "Horses in Heaven" featuring Randy Houser! However, there's a lot more to this video than just an awesome new guest feature...
The video begins with Kylie containing her emotions and excitement as she's about to perform the National Anthem, and the reason why is incredibly touching.
To be asked to perform the National Anthem at any event is certainly an honor, however, for Kylie, this is literally a dream coming true.
If you know Kylie as most of Acadiana does, you know she's a rodeo girl to the bone. She has been a part of and has competed in rodeos basically her entire life, even earning the title of Louisiana state goat-tying champion.
Growing up Kylie sang the National Anthem at every rodeo event she competed in. However, there was one rodeo Kylie's grandfather always told her she would sing the Anthem in.
That rodeo was the NFR, the National Finals Rodeo, and that is exactly what we get to witness about to happen at Globe Life Arena in Arlington, Texas in this new video.
OK, now that we've dried our tears, let's talk about how great Kylie and Randy Houser sound on this new version of "Horses in Heaven"!
The original version of "Horses in Heaven" appears on Kylie's EP "Rodeo Queen" which is out now. However now she's just released a new version of the song that features Randy Houser.
Here are 50 of your favorite retail chains that no longer exist.