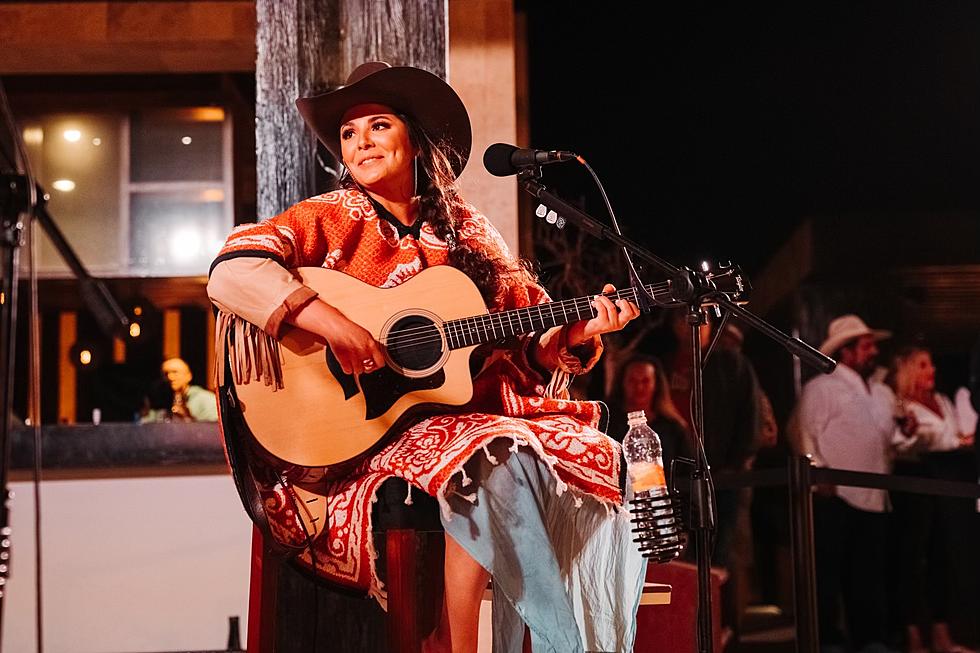 Opelousas Native Kylie Frey to Appear on 'America's Got Talent' This Tuesday Night
Kylie Frey, Facebook
Acadiana's own Kylie Frey revealed something yesterday that she's actually teased for a few weeks now -- she's going to be on "America's Got Talent."
In late June, the Opelousas native posted a picture of her on what looks like the set of "AGT" with the caption "Wait are you gonna be on America's Got Talent??"
Frey was hush-hush on when that would actually happen until yesterday.
During an interview on legendary Nashville radio station WSM, Kylie spilled the rest of the beans.
"So, I'm gonna say it here first if you don't mind. I will be on 'America's Got Talent' this coming Tuesday," Frey said during the live on-air interview.
Here's the video from that announcement.
We can't wait to see if the judges give her enough votes to move her into the next round.
Now, the episodes are filmed in advance but obviously, Kylie is not allowed to divulge what happened to her during her audition. However, if you listen well to her interview above, it sure sounds like she made it through.
This episode will air on Tuesday, August 1 at 7:00 pm on NBC.
By the way, this is Season 18 of the reality competition showcasing a variety of acts featuring contestants of all ages competing for a chance to win a $1 million prize.
Judges for the show are Simon Cowell, Heidi Klum, Howie Mandel and Sofia Vergara with Terry Crews as the host.
About Kylie Frey
A native of Opelousas, Kylie Frey was born and raised in the country, and is a third-generation rodeo girl, even becoming a Louisiana state goat-tying champion.
But, she's always had a passion for music. After a few years cutting her teeth in the Acadiana music scene, Frey made the move to Nashville.
She's made considerable noise on the Texas Regional Radio Report, notching a total of eight #1s on that chart.
Frey continues to make her brand of country music and tour the nation. And just a few days ago she made her Grand Ole Opry debut.
Best of luck Kylie! All of Acadiana will be routing you on.
LOOK: Celebrity stage names vs. their real names
Stacker
reveals the real names of celebrities.