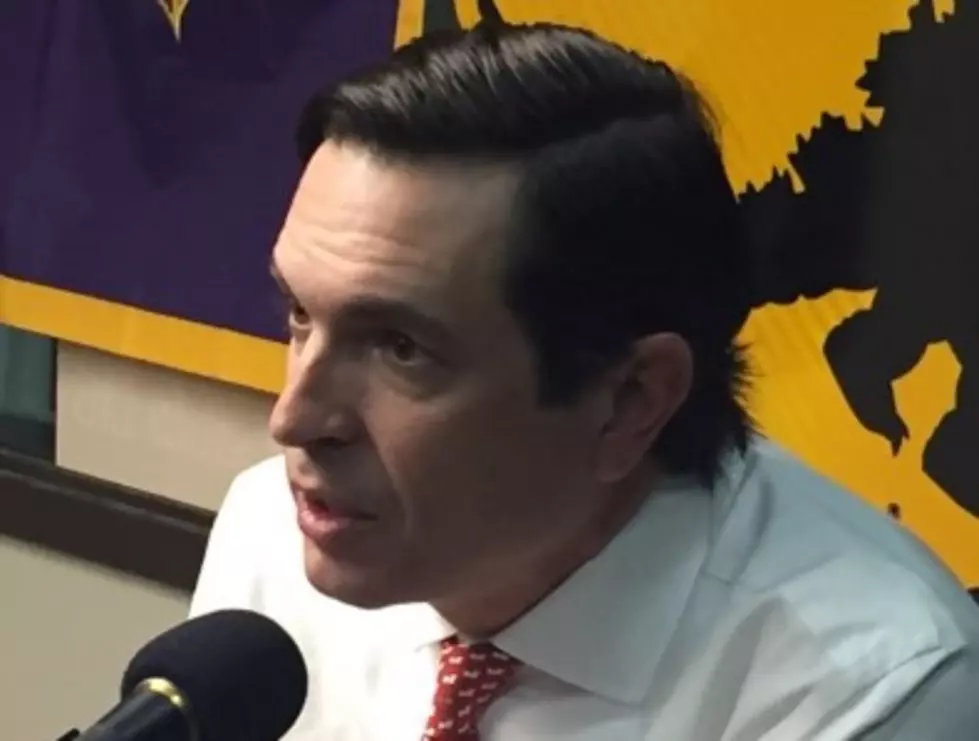 LABI President Stephen Waguespack Joins Louisiana Governor Race, Resigns from LABI
Credit: TSM
BATON ROUGE, La. (KPEL News) - Louisiana Association of Business and Industry (LABI) President Stephen Waguespack told board members on Thursday that he will resign his position at LABI and run for governor this year.
It's an already crowded field - Waguespack becomes the fifth Republican in the race, behind Attorney General Jeff Landry, State Treasurer John Schroder, state Sen. Sharon Hewitt (R-Slidell), and state Rep. Richard Nelson (R-Mandeville). Also in the field is former head of the Department of Transportation and Development Shawn Wilson and independent Hunter Lundy.
Waguespack has been at the helm of LABI for nearly a decade. Prior to that, he served as a senior aide to then-Governor Bobby Jindal.
His biggest challenges in the race may be time and money. His is a late entry into the race, coming just days after Congressman Garret Graves announced his decision to stay in Congress, despite what he'd previously described as "extraordinary pressure" to run.
There are seventh months left before the general election in October. Along with the potential time crunch, money is also a factor here. Landry currently leads the way with millions on hand to spend in the election. None of the other candidates on the Republican side come anywhere close.
According to The Advocate, this isn't the first race Waguespack was interested in joining, but he ultimately decided not to run in 2019.
Waguespack, 49, became known in Louisiana political circles when he served, beginning in 2008, as Jindal's executive counsel, as his deputy chief of staff and finally as his chief of staff.

Waguespack left the governor's office in 2012, and a year later he was chosen to be LABI's chief. In that role, he promotes the group's agenda at the state Capitol and before business-friendly organizations around the state and recruits and helps raise money for like-minded legislative candidates.

Waguespack seriously considered challenging Edwards in 2019 but passed on the race, telling friends that he wasn't ready for the financial sacrifice in having to give up his highly-paid job at LABI. It paid $525,000 in salary and other compensation, according to LABI's 2018 tax form 990, the latest one available publicly.
Candidates have until August 10 to qualify to run for the October 14 general election. The top two finishers, regardless of party, will advance to the November 18 runoff.
Lafayette Stores Your Parents Shopped At That Are Gone Now
I have been feeling very nostalgic lately, and when I get that feeling I often will browse the photos in the different collections on the Lafayette Memories Facebook page.
The History Behind Lafayette's Street Names
We drive them on a daily basis. Some are smoother than others. Some we use more frequently than others. Some randomly start, end, and/or change names. They're the streets of Lafayette. The names behind many of these streets have interesting histories. We take a look at where those names come from and the impact their namesakes have had on the city and the parish.