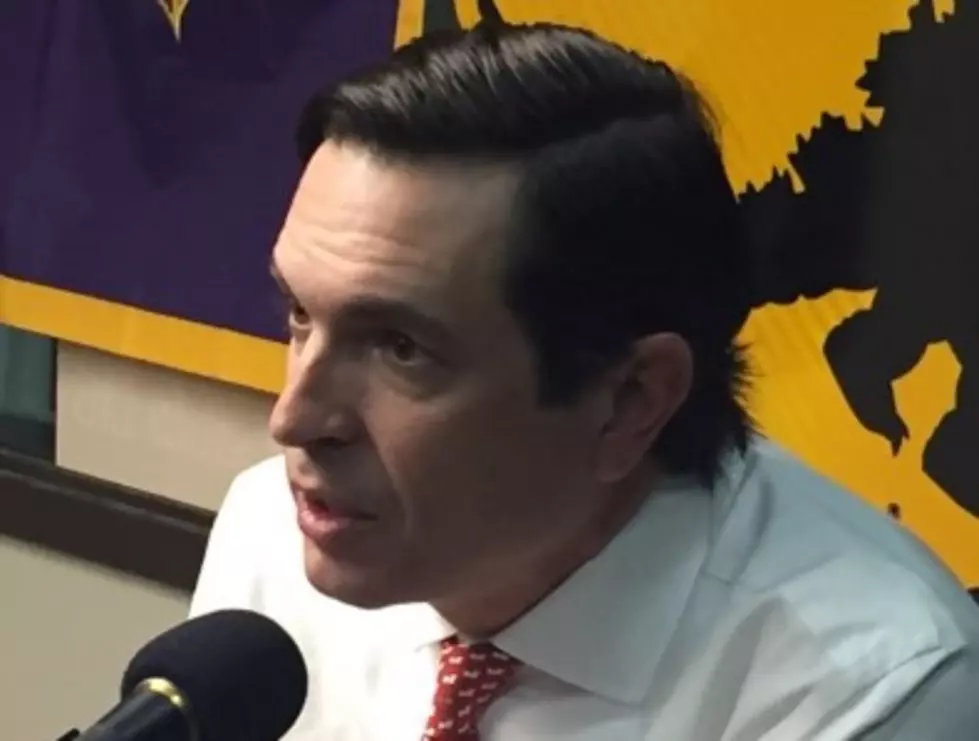 Candidate Stephen Waguespack Announces $3 Million Raised for Louisiana Governor's Race Since March
Credit: TSM
BATON ROUGE, La. (KPEL News) - Former Louisiana Association of Business and Industry (LABI) chief Stephen Waguespack is raising a ton of money for his gubernatorial campaign, according to new report Monday morning.
Waguespack, along with consultants for two political action committees allied with his campaign, told the USA Today Network that they have raised $3 million in the last four weeks. That haul could help keep him competitive with Attorney General Jeff Landry, who has been sitting on millions throughout the entirety of his campaign so far.
According to The Daily Advertiser, Waguespack has raised $900,000 for his campaign account, and the PACs "Delta Good Hands" and "Reboot Louisiana" have raised more than $2.2 million.
Campaign finance reports are due April 17, but Waguespack and the consultant for the two PACs agreed to release their totals earlier to USA Today Network.

"I have said this from the day I announced – this is a movement to restore and rebuild Louisiana into a state where our children and grandchildren can thrive," Waguespack said in a statement. "I got into this race because I couldn't sit on the sideline while our state was hurting. Louisiana deserves a governor that will fight for great schools, safer communities, more economic opportunities, and put the people over politics. I'm humbled by all the support I have received and look forward to embarking on this great Louisiana comeback together."
The consultant assisting both PACs is Lionel Rainey, who has a long history of consultant work in Louisiana.
Landry, meanwhile, has more than $5 million cash on hand. On top of that is another $1.5 million from an allied PAC, as well as $350,000 from the Louisiana Republican Party, which issued a controversial early endorsement of Landry.
As far as the remaining GOP candidates go:
Treasurer John Schroder: $2.4 million cash on hand
Slidell state Sen. Sharon Hewitt: $617,875 cash on hand (including $200,000 loan from her to her campaign).
Mandeville state Rep. Richard Nelson: $197,346 cash on hand.
Here Are 17 Louisiana Jobs That A.I. Will Probably Replace
According to
Business Insider
, these careers are the most at risk to be replaced by Artificial Intelligence, or A.I.
6 Most Unique Restaurants in Louisiana
Louisiana is known for its great food and we will tell anyone who will listen about it. Here are six of the most unique restaurants that are located in Louisiana.