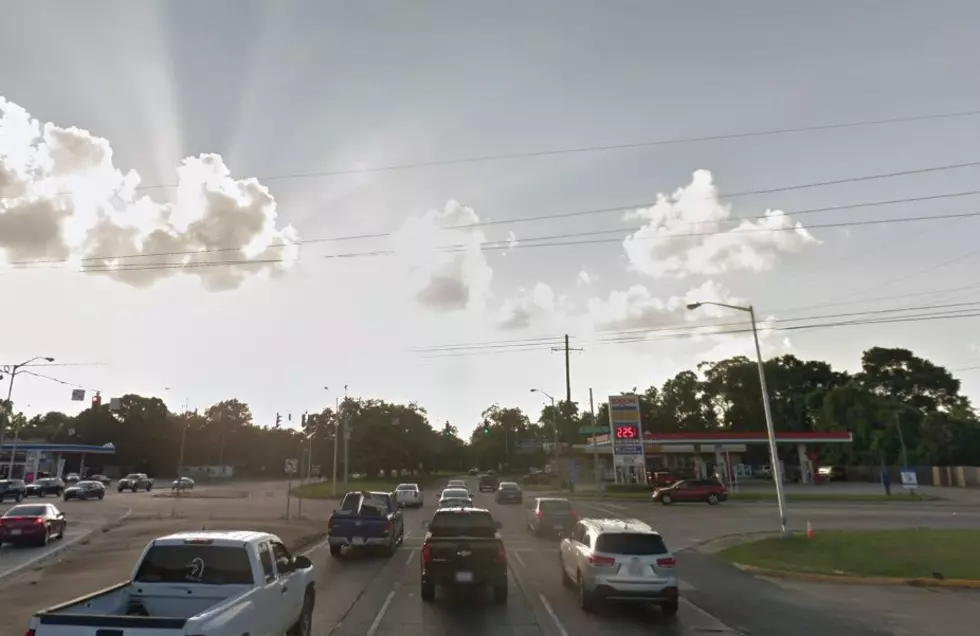 LAFAYETTE – Pedestrian Death by Street Name Petition Circulating
Google Maps.Google Streetview
A new petition to address pedestrian deaths in Louisiana is circulating online.
Edna Guillory of Broussard started a petition to ask the State of Louisiana to publish statistics on pedestrian deaths by highway/street in Louisiana.
Guillory, according to the petition, believes that having those statistics available might help make Louisiana a safer place to live.
The petition is circulating on the Action Network website and is beginning to be shared via social media sites, including Reddit.
Guillory begins the petition by sharing some statistics about the Evangeline Thruway, which runs fairly north-to-south through Lafayette.
Did you know that The Evangeline Thruway is one of the deadliest roads in the state for pedestrians. - Edna Guillory, via ActionNetwork.org
Without statistics available, there is no way to verify Guillory's opening line of the petition, though memory does recall several instances of hearing about pedestrian/bicyclist deaths on that roadway in the past year.
From September 2020 through September 2021, NINE people were struck by cars and killed while trying to cross the Thruway. That's a big statistic, but these are people, not numbers. - Edna Guillory, via ActionNetwork.org
Nine people in 12 months might not seem like that many people, but if one of these people would have been one of your people, I think that you may feel differently about the seriousness of this particular statistic.
Guillory's next words might ring true for anyone who had ever tried to walk along Pinhook Road or South College in Lafayette.
Most highways are only designed with motor vehicles in mind. Pedestrian safety is an afterthought.- Edna Guillory, via ActionNetwork.org
There are several blocks along the Evangeline Thruway with no traffic control devices, leaving pedestrians and cyclists little choice when crossing the roadway: they have to cross without protection.
Which roadway is the most dangerous in Louisiana?
Few (if any) protected crosswalks can be found between Mudd and Willow in Lafayette, which is a distance of nearly a mile. Also, traffic in this area is running at about 45MPH, for those who follow the speed limit laws.
So many people who live along the Evangeline Thruway do not have cars. So they are forced to cross the Thruway on foot or by bicycle just to get groceries or get to work. - Edna Guillory, via ActionNetwork.org
Combine the lack of safe places to cross the street with the income level of that area, and it's the perfect recipe for a pedestrian crash.
The Thruway is designed for high speed. Mix in hundreds of pedestrians every day and it should not come as a surprise that so many of those people are killed every year. - Edna Guillory, via ActionNetwork.org
According to Guillory's petition, Louisiana does NOT keep track of the number of pedestrians who are struck and/or killed on individual roadways.
That is, in part, because the State Department of Transportation and Development does not report pedestrian fatalities by road. - Edna Guillory, via ActionNetwork.org
Guillory feels that, if we had this information on hand, we could begin to figure out why some death numbers on certain roadways might be so high.
...if you can't identify a problem you can't even start to fix it. - Edna Guillory, via ActionNetwork.org
How did Guillory come up with death statistics on Evangeline Thruway over the past year? She credits work done by Bike Lafayette.
We only know about these deaths because someone with Bike Lafayette did days of research, searching obituaries and news articles. - Edna Guillory, via ActionNetwork.org
You can click here to sign the petition if you feel that this is an area that needs to be addressed.
Lafayette Traffic Situations That Make Drivers Faché Faché (Mad Mad!)