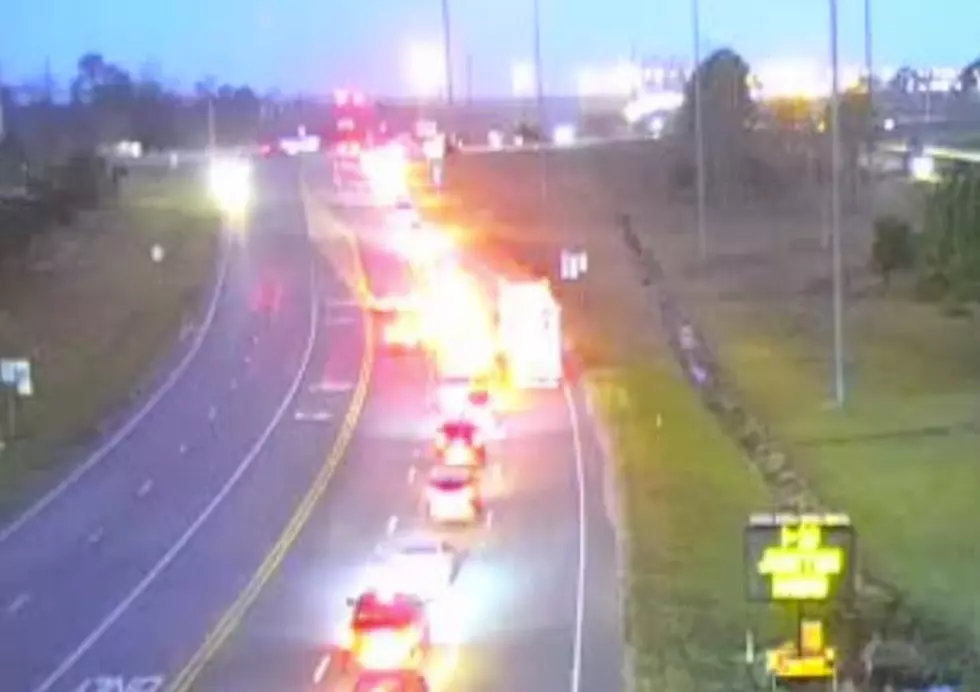 Acadiana Man Killed While Walking Along I-10 in Alabama
@CoastalTraffic via Twitter
State Troopers in Alabama say a Jeanerette Louisiana man was struck and killed early Wednesday morning as he walked along I-10 near Daphne. Troopers say the interstate was shrouded in thick fog at the time the incident occurred. Alabama State Police say a 911 call was made by a motorist at about 4:30 who reported striking an "unknown object in the road".
Alabama Troopers identified the deceased as 42-year-old Anthony J Norris of Jeanerette Louisiana. Based on information collected at the scene Troopers say Norris was in the Daphne Alabama area for a job-related function. It was reported that Norris was traveling with a co-worker when the two had a disagreement. 
Because of the disagreement Norris left the vehicle and began walking. The cause of the disagreement nor the identity of the co-worker has been revealed as of this time. A spokesperson for the Daphne Alabama Police Department said the incident did not appear to be criminal in nature. The department extended condolences to the family and loved ones of the deceased.
As a result of the crash, a section of Interstate 10 had to be closed between the Malbis exit and the exit for Daphne. The area in which Norris was struck and killed was under a dense fog advisory at the time. The report issued by law enforcement noted that Norris was "walking near the westbound lanes" of the roadway when he was struck and killed.
As of now, no charges have been filed against the driver who struck Norris but Alabama State Police and the Daphne Police Department have still not closed the case. It should be noted that pedestrian or foot traffic is prohibited along interstate highways and other "access-controlled roads". It is also unlawful for bicycles to be ridden on or alongside those roadways as well.
Of course, in the event of an emergency motorists may exit their vehicles but, if they must walk it is suggested they walk facing oncoming traffic, if possible. However, most law enforcement agencies suggest that a motorist who has an issue while traveling on an interstate highway should pull the vehicle as far off the lanes of travel as possible and call 911.
See the Must-Drive Roads in Every State