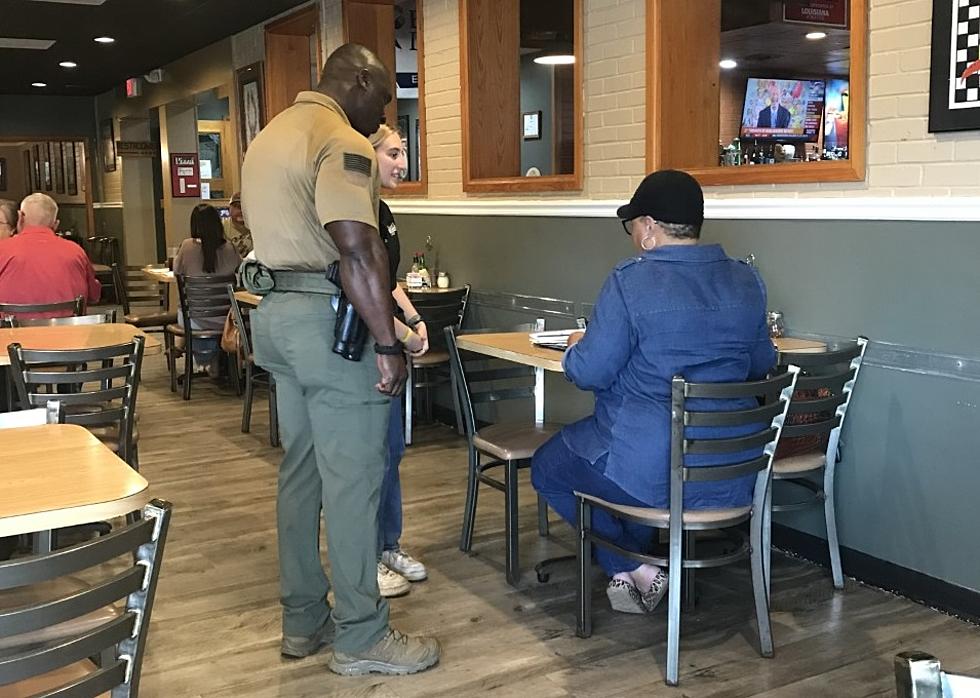 Lafayette Police Officers Become Wait Staff for Acadiana Boys & Girls Clubs
TSM Photo
If you visit Deano's Restaurant on Bertrand Tuesday, April 18, 2023, between 5 p.m. and 9 p.m. you are going to notice there are some different people waiting to take your order.
It's time for the Second Annual Tip a Cop event at the pizza restaurant. All the funds raised by the police officers' tips will be given to the Boys and Girls Clubs of Acadiana.
It's easy to participate and help the Boys and Girls Club. You just pop by the restaurant on Bertrand Dr. tomorrow night, and one of the officers will gladly wait on you.
KEEP SCROLLING TO SEE PHOTOS OF TIP A COP 2022
I was able to be at the inaugural event last year, and these officers were amazing to the folks that came for dinner.
The restaurant started filling up right at 5:30, thirty minutes after the event started.
Many of the police officers that came to participate in the event even brought their children with them to help make sure they wrote down the orders correctly. It was also fun to see several of the officer's family members who came to eat a delicious meal and tip their favorite LEO's.
KEEP SCROLLING TO SEE PHOTOS OF TIP A COP 2022
The owners of the restaurant, Tim and Karen Metcalf have long been supporters of law enforcement, and all of the tip money goes to the young kids attending programs through the Acadiana Boys & Girls Clubs.
The Metcalfs also make sure that their regular staff who are helping the police officers get their tips. They pay the tips for the regular wait staff so that all of the money the law enforcement people waiting tables can donate their tips to the kids.
70 Google Maps Images That Show How Much Lafayette Has Changed