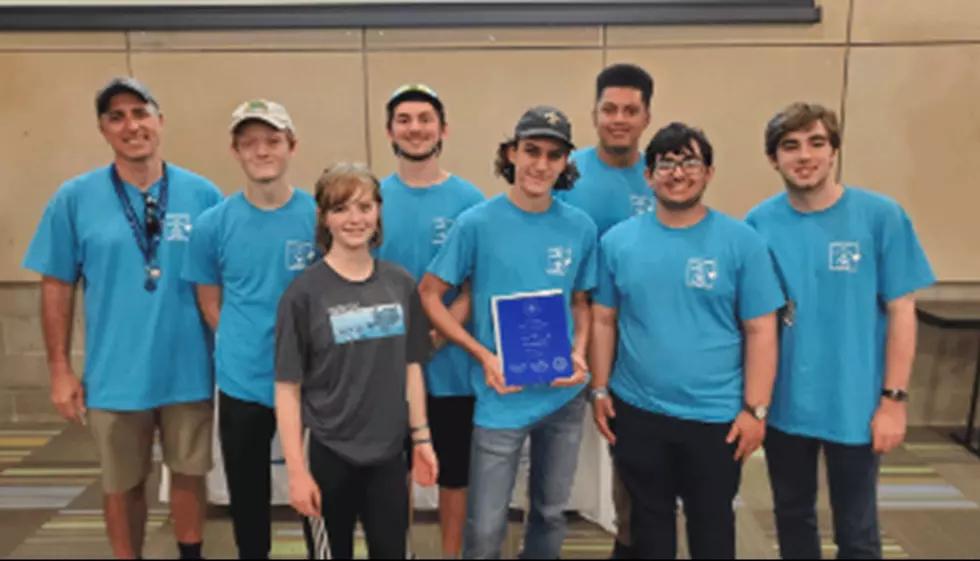 Lafayette Students Place First In Underwater Robotics Competition
disl.org via KATC
Underwater robotics? When I was a kid we had underwater basket weaving but you had to be a football player to take that one. Somehow, I think this course is a lot different than an "easy A" to stay on the team.
Four teams from the David Thibodaux STEM Magnet Academy competed over the weekend in Dauphin Island Alabama at the Northern Gulf Coast Regional Marine Advanced Technology Education competition. Two of the teams from the Thibodaux STEM Academy placed in the competition. 
One team, the Scout team, took second place in the regional competition. Members of that team include Dawson Jones, Collin Grant, Colin Crevier, Junior Colonna and Christian LeBlanc.
The Ranger team, which included members Ethan LeBlanc, Andrew Falcon, Madison Dressler, Dylan Dressler, Michael Miller, Nolan Marone, and Chai Sutton. earned first place in their competition. By virtue of that win, they have been invited to the international competition that will take place in Kingsport Tennessee in June.
The event was sponsored by the Dauphin Island Sea Lab, and the purpose of it is to create robots that can solve environmental problems around the world.