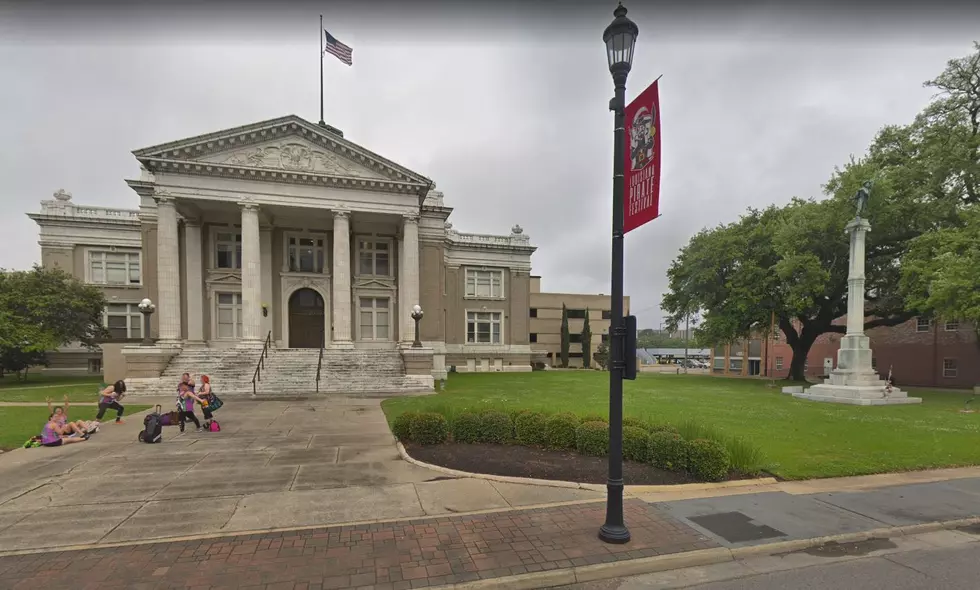 Lake Charles Mayor Supports Confederate Monument Removal
Google Maps/Google Streetview
The official name of the monument is "The South's Defenders Memorial Monument". It was placed on the grounds of the Calcasieu Parish Courthouse in June of 1915. The monument represents the five parish area of Old Imperial Calcasieu, namely the parishes of Calcasieu, Cameron, Allen, Jefferson Davis, and Beauregard. In a social media post made over the weekend, Lake Charles Mayor Nic Hunter alluded to the idea that its time for that monument to be removed.
Depending on your particular personal feelings on this issue you were either delighted with the Mayor's post or you were somewhat disappointed. Based on comments on the Mayor's Facebook account, many have voice opinions about the monument and its future.
While Mayor Hunter has voiced his thoughts on the issue he does not have the final say in whether the monument stays, goes, is moved, or relocated. That responsibility will fall with members of the Calcasieu Parish Police Jury.
Meanwhile, in Lafayette, discussions continue of the fate and future of another statue that honors Alfred Mouton. Mouton's family donated much of the land that is now downtown Lafayette to the city.  However, Mouton's life story represents what many believe is a painful legacy of racism.
An announcement on the Mouton Statue is expected to come from Lafayette Consolidated Government within the next few weeks.
Famous LSU Alumni