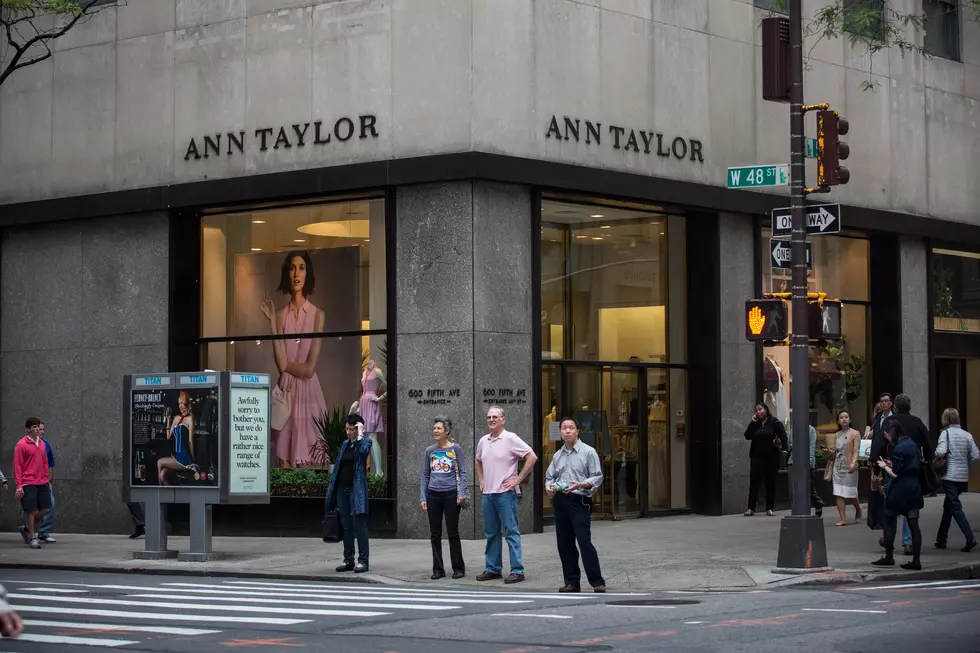 Lane Bryant, Ann Taylor Parent Co. Preparing for Bankruptcy
Andrew Burton/Getty Images
The parent company that owns retail and mall staples Ann Taylor, LOFT, Cacique, Catherines, Lane Bryant, and Justice is preparing to file for Chapter 11 bankruptcy protection as early as this week. The company also operated Dressbarn before they closed all 650 brick and mortar US locations last year, and went to online only sales. Sources including Business Insider and Bloomberg say Ascena Retail Group Inc. currently operates 3,000 retail locations, and are planning to shutter at least 1,200 of those. Although details have not been completely finalized yet, a credit arrangement will allow the company to rid itself of $700 million dollars in debt, out of the $1.1 billion dollar debt load it currently carries. Filing for bankruptcy would allow the company to continue operations (with new ownership) at some of their US stores.
The company closed all of their locations in March due to the coronavirus pandemic, and although some of the stores reopened in May, the New Jersey based group still had to furlough employees, cut advertising, reduce salaries and stop rent payments to try and cut costs.
Several of the retail stores are located here in Acadiana, They include Catherines, at Ambassador Row in Lafayette, Lane Bryant/Cacique at the Stirling Lafayette Shopping Center on Louisiana Ave., LOFT at River Ranch, and Justice at Acadiana Mall. No word on which locations, if any, will be closing in Louisiana. UPDATE+++ We are hearing from an employee that the Lane Bryant store at Acadiana Mall closed on Friday. So sorry to hear this.
Read More: Things We Miss In The Mall