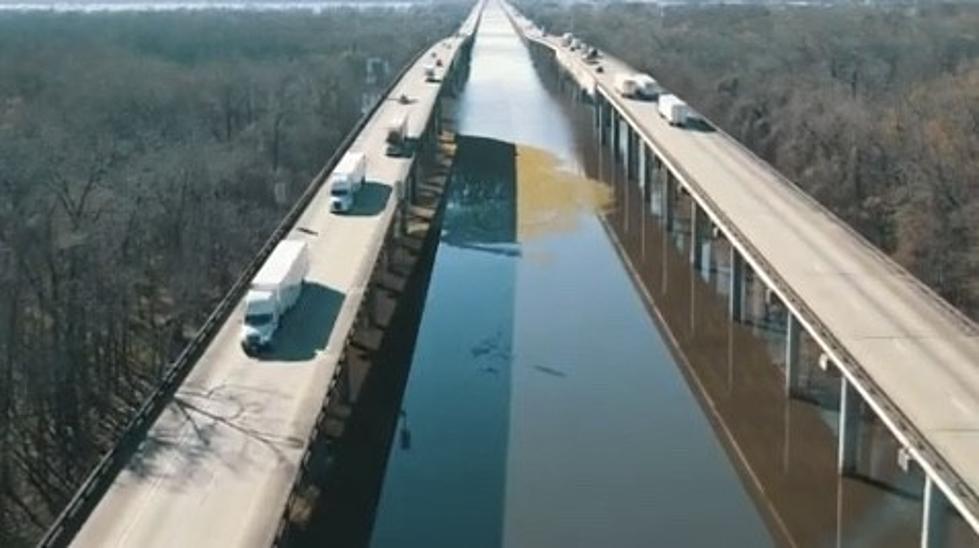 Lane Closures Suspended for Basin Bridge on I-10 This Weekend
YouTube, Above The Lanes
Last Saturday about 3 o'clock in the afternoon I glanced at my Waze Traffic App and noticed there was a giant red line on the screen. That red line indicated a major back up on I-10. The reason? Road construction on the Atchafalaya Basin Bridge near Whiskey Bay. The backup was reported to be about 10 miles.
This weekend motorists will get a bit of a reprieve from the frustration of sitting in traffic on I-10 across the basin as La DOTD has announced the lane closures planned for this weekend have been suspended.
The updated schedule from La DOTD is now saying lane closures in the westbound lanes of the roadway from Whiskey Bay to mile marker 125 will take place the weekend of January 31st. The closures should impact the westbound lanes from 9 pm on that day through Monday morning (2/3) at 6 am.
The reason for the lane closures is to rehabilitate the roadbed that was severely damaged during a fiery crash back in August. Crews will be milling the existing deck surface and replacing it with a modified latex concrete pavement. The project is now expected to be completed by February 3rd, weather permitting.