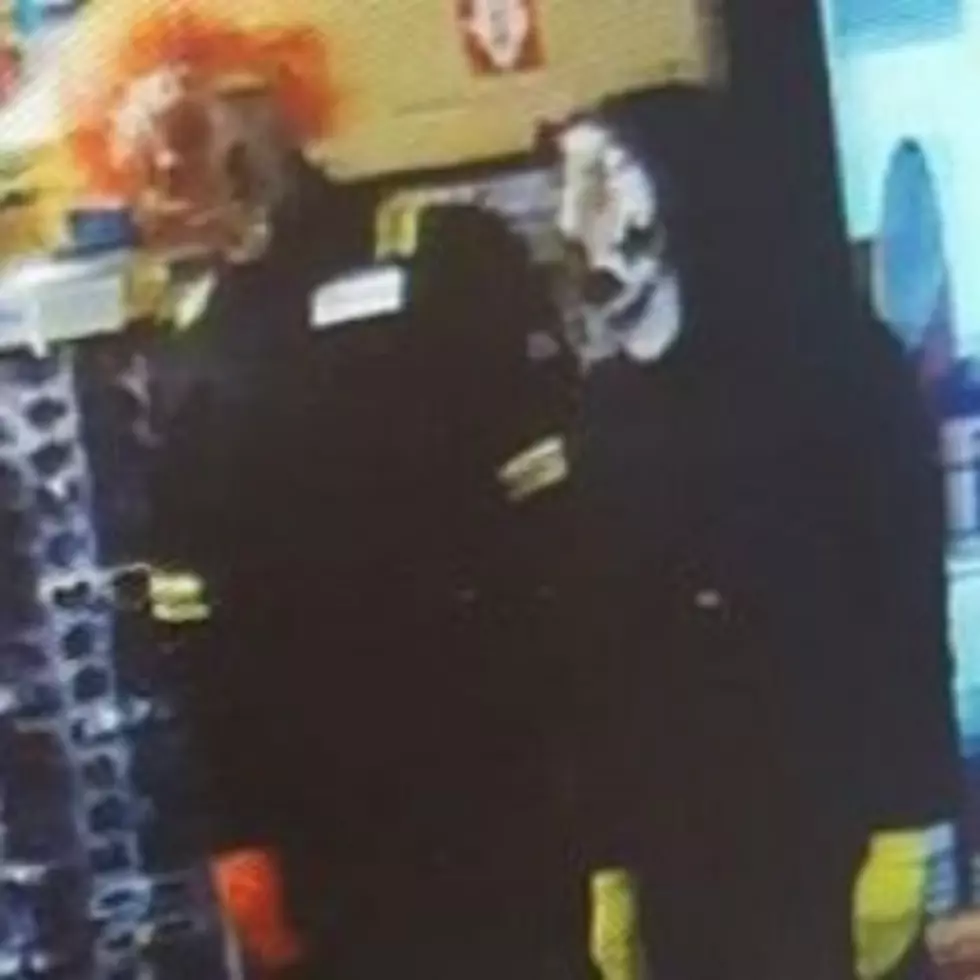 Latest 'Suspicious Clowns' Activity Happened In Louisiana [Picture]
Facebook/St. James Parish Sheriff's Office
A while back, we brought you the chilling story of the clowns in Greenville, North Carolina that were trying to lure kids into the woods with money and candy. Since then, the creepy clown epidemic has spread, right down to Louisiana.
The St. James Parish Sheriff's Office is asking for help in identifying two people who walked into Matherne's Supermarket in Paulina, Louisiana. The individuals did not act aggressively, and left the store after the manager demanded they leave.
Authorities are asking for anyone knowing the identity of the two individuals to call them at 225-562-2200. If you've seen any other suspicious activity similar to this one in the area, they are asking that you let them know about it.
As "suspicious clown" activity is on the rise around the country, authorities are encouraging caution.
Real clowns aren't happy with people painting their professions in a bad light.
"When people report these things it should be 'someone dressed like a clown,' because a real clown would never dress or do anything to scare anyone," Tricia Manuel, who runs Mooseburger Clown Arts Camp in Buffalo, Minn.
OK, look, I get it. A lot of people are scared of clowns, especially the super creepy looking ones. I realize these clown people are just messing around to screw with people, but someone is going to get hurt or worse. Do not do this, please.
A simple prank that seems like a fun idea is going to turn tragic if people don't stop doing this.