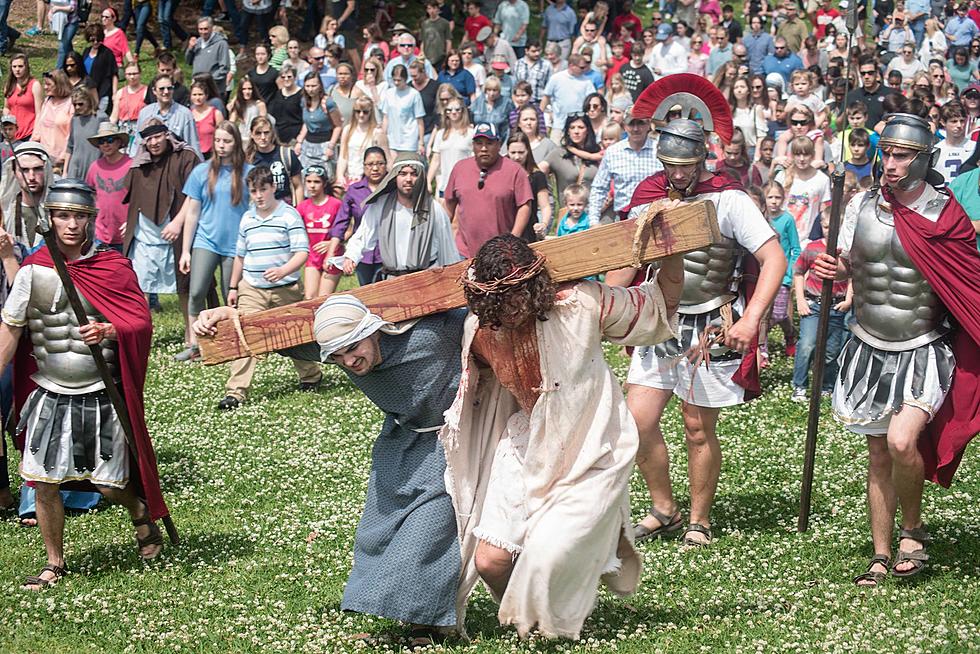 Living Stations Of The Cross Planned For Good Friday
Living Stations Of The Cross, Ragin Cajun Catholics Facebook
The tradition of performing the Living Stations of the Cross will continue again this year starting off in front of Wisdom Catholic Church on the UL Lafayette campus.
It's a tradition that began on campus in 2003, and it's a well attended event with usually around 1,000 showing up to walk the stations.
The Ragin' Cajuns Catholic Campus Ministry says that this year Mitch Cope will be assuming the role of Jesus Christ.
Cope, a student majoring in Finance, is a sophomore at the university.
This will be my first time participating in the Living Stations. Through talking to people about it and preparing for it, there have been a few moments where tears were brought to my eyes while I was thinking about what Jesus experienced. Walking up to the cross for the first time, it put into perspective the reality of what Jesus went through, and how He embraced what was done and said to Him as He went through His Passion.
The Living Stations of the Cross will start in front of the church at 2 o'clock Friday afternoon, and it will continue through Girard Park.
After the stations, the church will have a mass at 3 o'clock.
There are many church communities across the world who do their own devotion to Christ via living stations of the cross ceremonies.
The meditations will be led by Our Lady of Wisdom Pastor Father Bryce Sibley and Parochial Vicar Father Rene Pellessier.
If you would like to find out more about Ragin' Cajun Catholics you can click here.