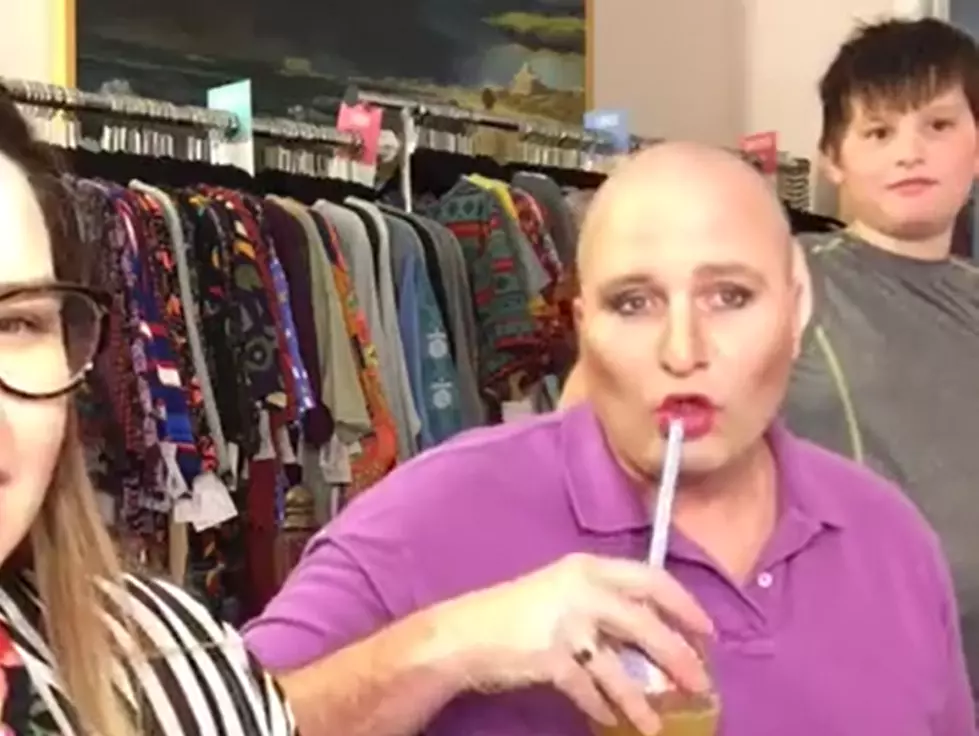 Local 'LuLaRoe' Distributor Uses Her Husband And Sons To Hilariously Model Women's Clothing [Video]
screen shot via facebook
The women's clothing line "LuLaRoe" is hot in the streets right now. Enterprising fashionistas all over the country are becoming local distributors in their communities and the fashion line is selling like hotcakes. One Lafayette retailer for the brand has made it a family affair, and has enlisted her husband and twin boys to help with the clothing line, and it's hilarious.
The videos below are from Marissa Painter's Facebook page for the LuLaRoe products. She goes live on the page to show people the items she has for sale, but as you'll see, it's way more than just that. Her husband Patrick Painter, and her two twin boys Braydan and Kullen also get in on the action. They help get the looks and products into the videos for mom, and even model some of the clothes and give their opinions!
I saw these, thought they were fantastic and wanted to share. I have a feeling this is just the beginning, and these are going to start getting even more fun to watch.
For more information on the LuLaRoe clothing line, and to get information on the next time the Painter family will be going live to hilariously showcase more looks, check out the Facebook group LuLaRoe Marissa Painter V.I.P. Squad.