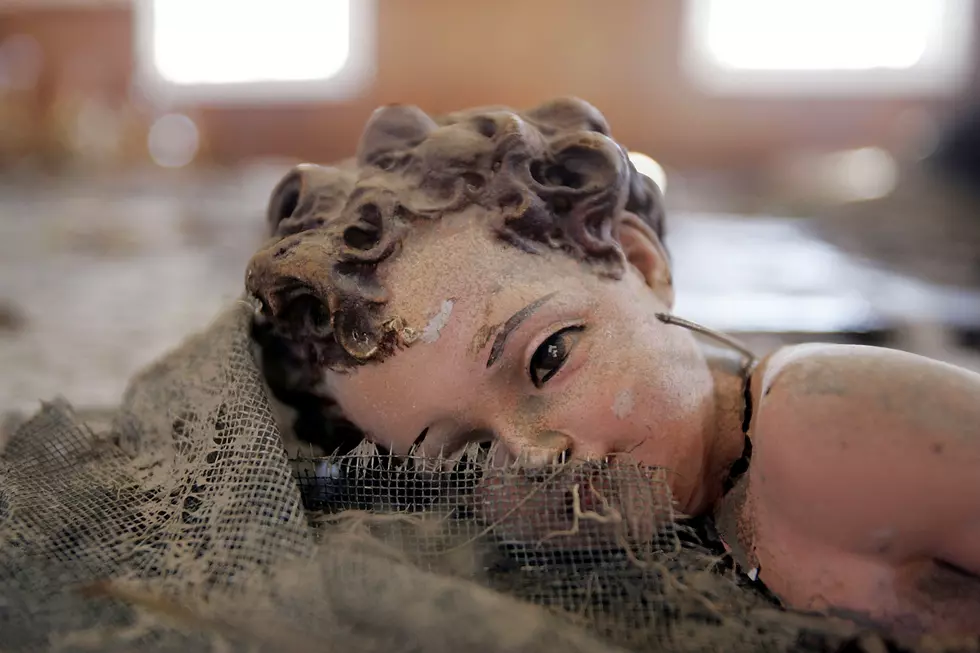 Lonely Planet's Top Quirky Things To Do in Louisiana
Joe Raedle/Getty Images
Lonely Planet has us wanting to head out on a road trip to explore some amazing, but unusual places and things right here in Louisiana. We run the gamut from crazy town during Mardi Gras, to serene as we float down a bayou or head into the swamp for fishing.
Their guidelines for seeking out quirky things to do in the Pelican State is pretty right on, and we've included some of their suggestions below. Whether you're a lifelong resident, a tourist, or a newcomer, it's great to be here in Louisiana this summer. Happy exploring, y'all.
New Orleans Historic Voodoo Museum,

724 Dumaine St

. If you're looking for voodoo history, or want to know more about Marie Leveau, this is your place. You can even get a reading, or buy a souvenir.
Boutique Du Vampyre,

709 St Ann St, New Orleans

. Gothic everything
Myrtles Plantation, 7747 Hwy 61 N., St Francisville. Supposedly the most haunted house in America. Built in 1796, don't miss the Halloween tours, they are crazy scary!
Bonnie & Clyde Ambush Museum,

2419 Main Street, Gibsland

. Housed in the last place the daring duo visited before they were shotgunned to death on May 23, 1934. It's 8 miles from the actual death site, but still worth a trip to see actual artifacts from the two notorious criminals.
Giant Concrete Frogs on top of brick pillars. Hwy 168 just north of Rodessa. The amphibian monuments are named Alabama and Georgia, and the area used to be known as 'Frog Level'.
Abita Mystery House, 

22275 LA-36, Abita Springs. A crazy concoction of artifacts, folk art, and junk. Be sure to check out Darrel the Dogigator , which is half alligator, half dog.

Ann Rice residence, 3711 St. Charles Ave., New Orleans. The Victorian mansion was built in 1880, and it's beautiful, and kind of spooky at the same time.
Shrimp and alligator cheesecake, Jacque Imo's,

8324 Oak St, New Orleans

. This sounds delicious to me, not sure what the Yankees would think though.
Pork Belly Old Fashioned, Wayfare Restaurant, 4510 Freret St., New Orlean. One of the unusual signature drinks on the menu, although I don't think it actually has pork belly in it!