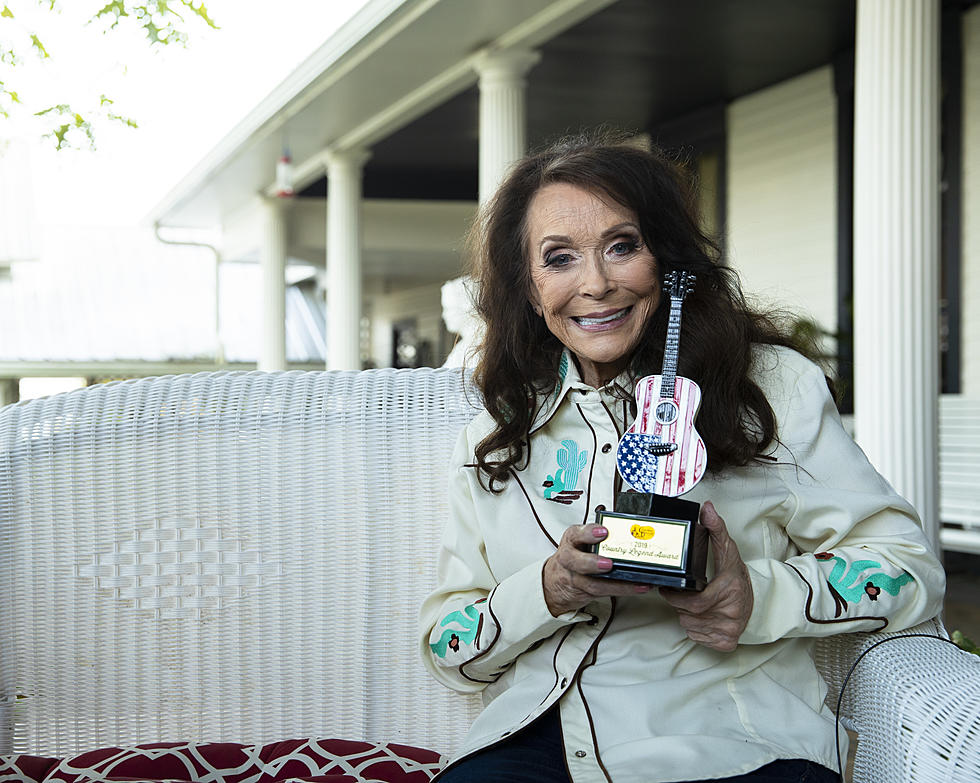 Loretta Lynn's New Book 'Me & Patsy Kickin' Up Dust' [VIDEO]
Brett Carlsen/Getty Images
Two Country Music Hall of Fame members, but in real life, just two girlfriends who were there for each other. Patsy Cline, who was killed in a plane crash in 1963, was a mentor and surrogate big sis to an up and coming Loretta Lynn when she was just starting out her country music career in Nashville in 1961.
The two famous friends have been immortalized in movies , television shows, and books. And now the Coal Miner's Daughter has written her own version of their friendship. Loretta Lynn's new book is called 'Me & Patsy Kickin' Up Dust', and it's got lots of inside info, including a story detailing the fact that Patsy gave her some of her personal underwear, and she wore it for four years! The book was co-written with Loretta's daughter Patsy Lynn Russell, with an introduction by Dolly Parton. Check out that story in the video below from the 2016 PBS American Masters series 'Loretta Lynn: Still a Mountain Girl'
According to ABC News, Lynn wrote 'Did I know meeting Patsy that day would change my life? No. How could I? But I knew I'd found a real friend: a great singer, a proud momma, a woman who wasn't afraid to stand up for herself'. Read their review of the book here.
Stars Who Were Tested for the Coronavirus