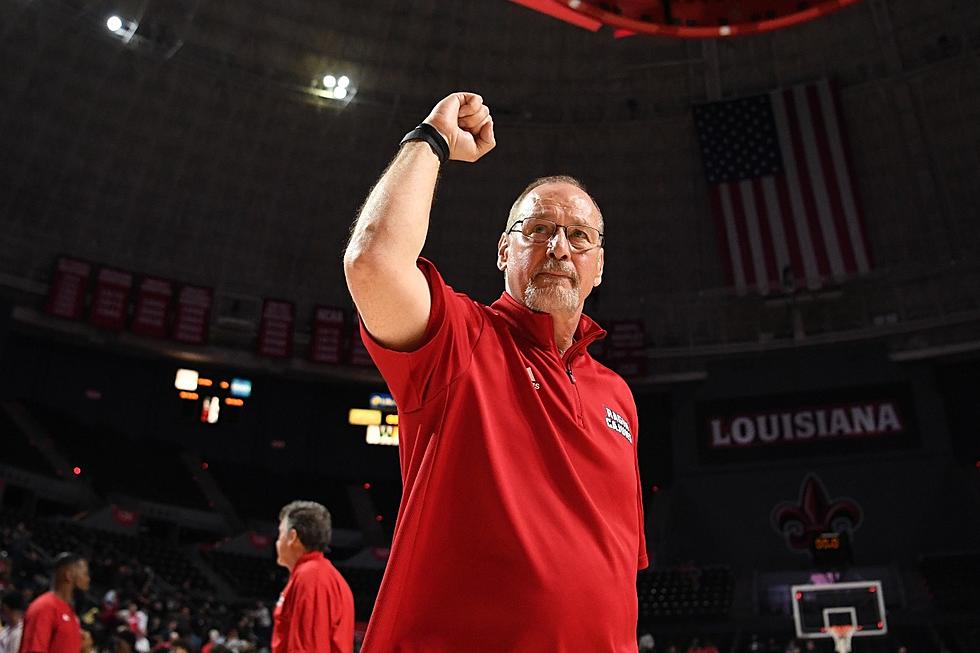 Louisiana Basketball Makes Program History At the Cajundome
via ragincajuns.com
Cajuns basketball has been lights out this season, playing very well in conference and incredibly well at home. Well now this squad can add a new accolade to the list.
The Cajundome didn't see a men's basketball loss all season. If you were a home fan at any point, you saw a win.
And it couldn't have been done in more impressive fashion. The Cajuns played a not-to-be-overlooked South Alabama team who had won 8 of their last 9 prior to last night.
Oh, and the game was nationally televised on ESPN2.
It was a close matchup the whole way, but the Cajuns pulled away toward the end with a run that felt like a statement about defending the Dome.
And there was even an all-rise dunk from JB to give the crowd a bit more energy to close out the game.
And when the Dome starts rockin', it's only a matter of time 'till the good guys notch one in the W column.
Tons of citizens of Cajun Nation took to Twitter to congratulate the boys on a job well done.
Even the designers who put the graphic together got some shine.
They're not wrong, that graphic goes insanely hard.
But the arguably the most important comment came from Coach Marlin himself.
More work indeed. The guys may get a double bye by nature of being a top 4 team, but they're far from done. Coach Marlin and the team had set a lofty goal of making the NCAA tournament with this team, something Louisiana hasn't done since 2014.
To make the Big Dance, they'll have to win the Sun Belt tournament first, something they also haven't done since 2014. But starting as the 2 seed does give them an edge.
In short, the hard work is just getting started for Cajuns basketball, but if anything, they've proved they can win.
Now they just have to do it.
Pro Athletes From the Acadiana Area
Louisiana has produced some of the best pro athletes in the world, especially in Acadiana.
Every NBA All-Star in New Orleans Hornets/Pelicans History
Since the Hornets came to New Orleans in 2002, nine different players earned All-Star status while with the team, with a total of 18 selections overall for the Pelicans franchise.
Famous Athletes Who Wore a Mask
Many people like to dress up as their favorite athletes for Halloween. Here's a list of famous athletes who wore masks.