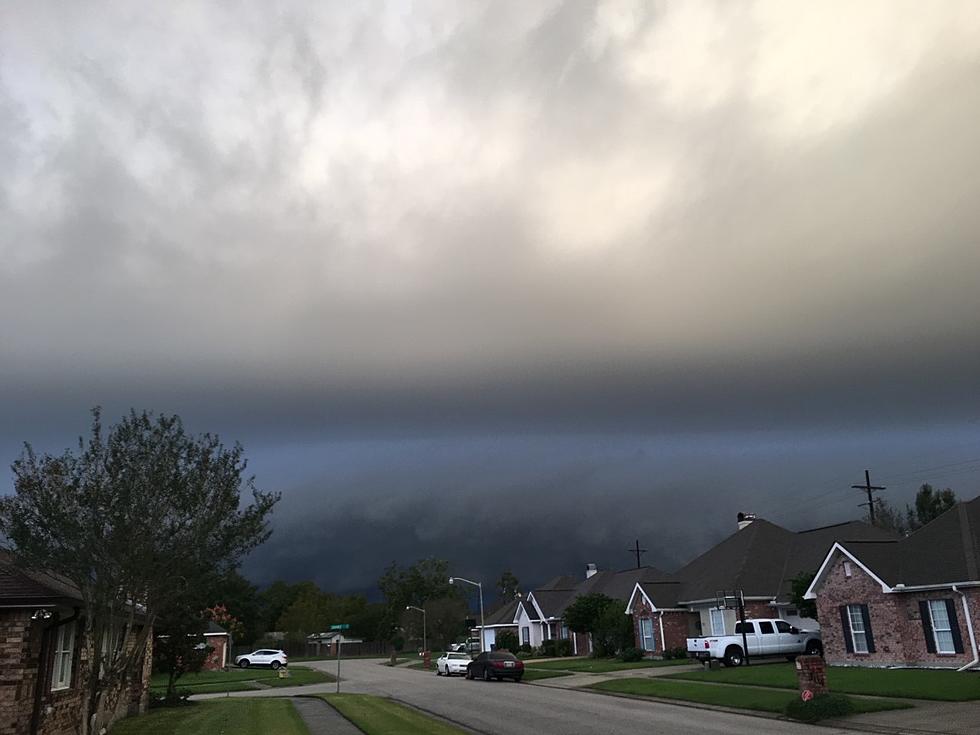 Louisiana Facing Significant Severe Weather Risk on Thursday
Staff Photo
Louisiana's mid-winter springlike weather pattern is once again placing the entire state at risk for strong to severe storms during the day on Thursday. While all of Louisiana will be placed in the slight risk category for severe storms perhaps the greatest threats will be experienced in the northern half of the state.
That's the forecast graphic from the Storm Prediction Center. As you can see the I-10 corridor from Lake Charles through Lafayette, Baton Rouge, and on to New Orleans is situated squarely in the yellow portion of the graphic. That yellow denotes a slight risk of severe storms.
Just north of I-10 from roughly the US 190 corridor north that part of the state is under an enhanced risk of severe storms. So, on Thursday the cities of Shreveport, Ruston, Monroe, Alexandria, and others will be facing the impacts of strong storms as they rumble across the state.
In the graphic provided by the National Weather Service Forecast Office in Lake Charles, you can see the range of impacts the area is likely to experience. In addition to a moderate threat of rotating storms, aka tornadoes, the area could be at moderate risk for damaging straight-line winds too.
Flooding is not expected to be a major issue with this weather system on Thursday but localized street flooding in some of the heavier thunderstorms will be possible. There will also be a possibility of hail. Speaking of hail, Thursday's date will be March 2, that's important to know should you have to file a claim with your insurance company for hail damage caused by this storm.
The above graphic, provided by Rob Perillo, Chief Meteorologist for KATC Television shows the worst of the weather arriving in Louisiana Thursday afternoon and evening. So, it does look as if this severe threat might happen while we are sleeping. This means you'll certainly want to have "Alerts" turned on on our station app. That way should threatening weather conditions be spotted we can help to keep you ahead of the storm.
There is good news after what could be a stormy night on Thursday, the weekend should be sunny and gorgeous with temperatures a bit cooler than they have been of late. Right now the outlook for Saturday calls for Sunny skies with a high of 71 and on Sunday we'll repeat that beautiful forecast with a high of 74.
10 Funniest Town Names in Louisiana