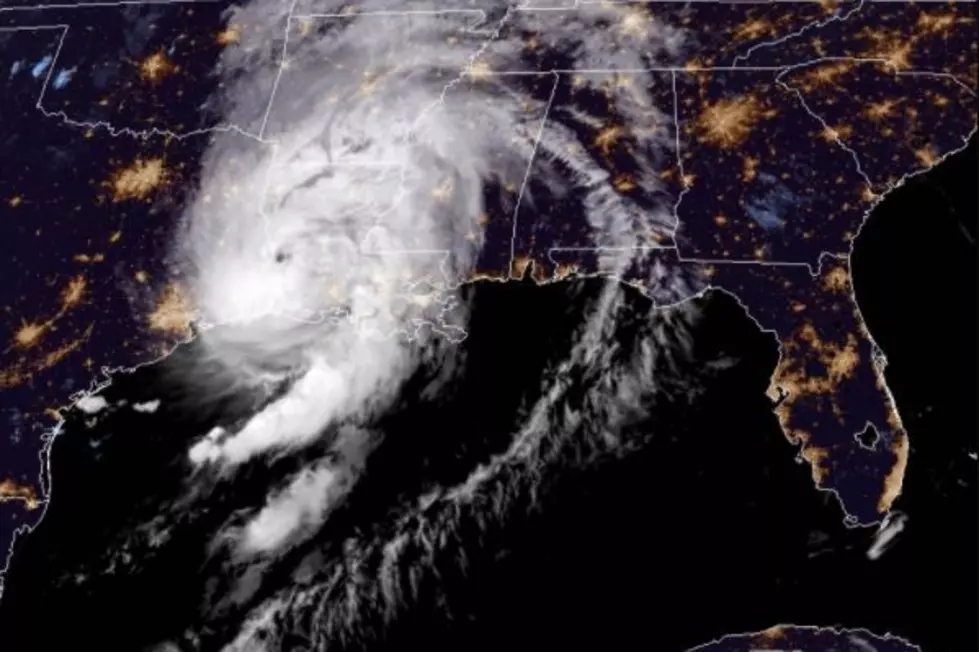 Louisiana has Been Impacted by Six Different Storms This Year
cdn.star.nesdis.noaa.gov
The 2020 Atlantic Hurricane Season got started before the actual season got underway. You see, we actually had our first named storm before June the first, the official start of the Hurricane Season. From there, it's been all business as far as the Atlantic Basin has been concerned.
With the exception of maybe a day or two here or there, there have been active tropical systems in the Atlantic Basin for every day of the 2020 Hurricane Season. The season has already set records for the most number of named storms and the only season to produce a storm system named after a letter in the Greek Alphabet to make landfall in the continental United States.
The season has produced two dozen tropical or sub-tropical storm systems. Eight of those storms have reached hurricane status and two of those storms, Laura and Teddy, have reached major hurricane status.
Louisiana's coastline has been affected directly and indirectly by a number of storms this year. Can you remember Cristobal from June of this year? That's the storm that crossed over Central America from the Pacific Ocean and made landfall in southeastern Louisiana near Grand Isle.
Tropical Storm Fay formed just south of the Louisiana coastline in early July, that system eventually made landfall along the Florida Panhandle. While later in July we were watching Hurricane Hanna. That system slid south of Louisiana in the central Gulf of Mexico. That system eventually crossed the coast near Corpus Christi Texas.
Hurricane Laura is still affecting life in Louisiana. That storm system crashed into southwestern Louisiana near Cameron as a category 4 storm on the Saffir-Simpson Scale. It might take years before that part of the state recovers completely.
Hurricane Marco actually formed after Hurricane Laura but made landfall before Laura made landfall. That system, a category 1 storm, made landfall in southeastern Louisiana about four days before Laura's devastation was unleashed on the state.
Hurricane Sally did not directly impact Louisiana's coastline with landfall but wind, water, waves, and rain from the storm just a week or so ago created storm surge and coastal flooding along many sections of the southeastern Louisiana coastline.
Tropical Storm Beta is the storm system that has been dumping copious amounts of rainfall in South Louisiana for the past few days. That system is finally pushing off to the northeast and should be far enough away from the state today to lessen the threat of flooding rains.
So this morning as we check our daily briefings from the National Hurricane Center we are pleased to report no tropical storm formation is expected for the next five days. Maybe we are turning the corner on what has been a memorable hurricane season. Let's just hope we don't add to the season's legacy between now and November 30th.