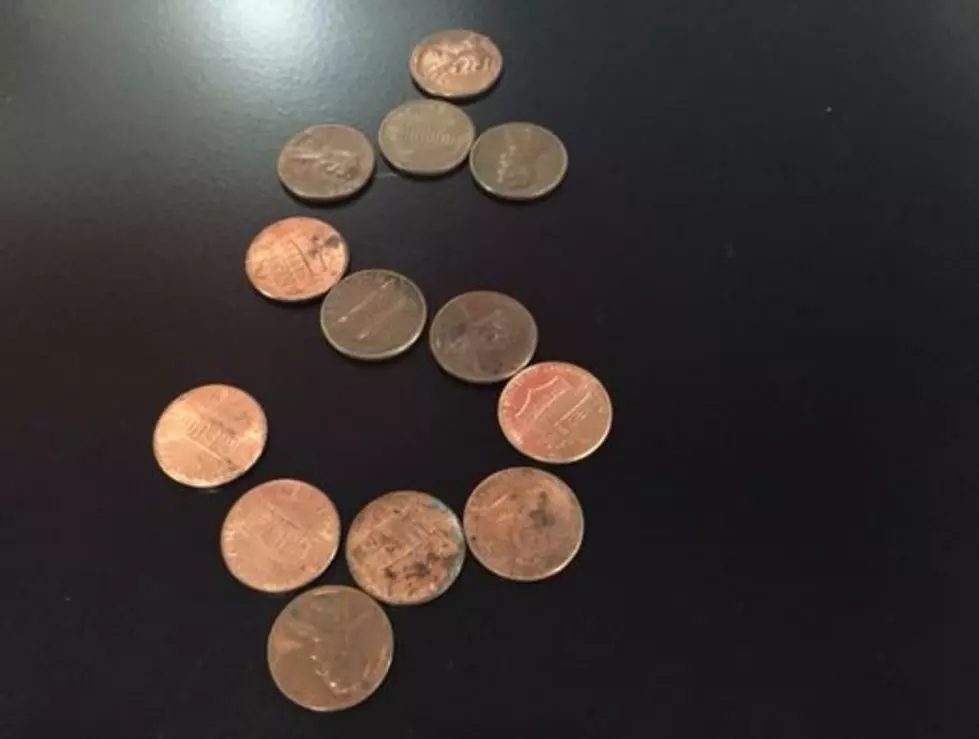 Louisiana Residents Check Your Change Jar for Penny Worth $200K
Staff Photo
The penny. When we were kids it was actually a pretty big deal to have a few pennies in your pocket. These days having a few pennies in your pocket doesn't amount to much, in fact, it barely equates to .03 cents unless one of those pennies is a coin that is currently being sought out by collectors. 
Of course, the difference between a penny that is worth $200,000 and a penny that is worth one "one-hundredth of a dollar" is pretty small. However, it's in those details that the sharp-eyed coin enthusiast will be rewarded. Let's give you an idea of what you're looking for first.
Of course, you know who the guy is on the "head" of the penny, right? That is Abraham Lincoln. However, it's what's on the back that takes your penny from small coin status to a major investment opportunity. If you look on the "tails" side of the coin and see the Lincoln Memorial, chances are your penny is going to be worth a penny. There are exceptions but the big money coins have something else back there.
Now if the "tails" side of your penny depicts two stalks of wheat, you could be on to something big. The "Wheat Pennies" as they are called were minted from 1908 to 1958. According to some collectors "Wheat Pennies" can range in value from a few cents to as much as several hundred thousand dollars.
If you're new to coin collecting you should know that it's not only the coin that creates the value, it's the condition of the coin that really enhances it. A coin in "mint condition" or one that has not been circulated is far more valuable to a collector than a coin that has been used as legal tender for years.
You can check out this listing from SD Bullion and see which pennies are worth how much and in what condition they need to be for you to really cash in. Now, you know that pennies aren't the only valuable form of currency that can pay you more than face value. There are certain $2 dollar bills that are worth a lot of money too.
In the meantime, it might not be such a bad idea to tip over the change jar at the house and rummage through those coins before you go drop them at the coin counter at the grocery store. Who knows, you could be giving away a fortune and never know it.
Seven Times Lafayette Has Been Featured on Jeopardy