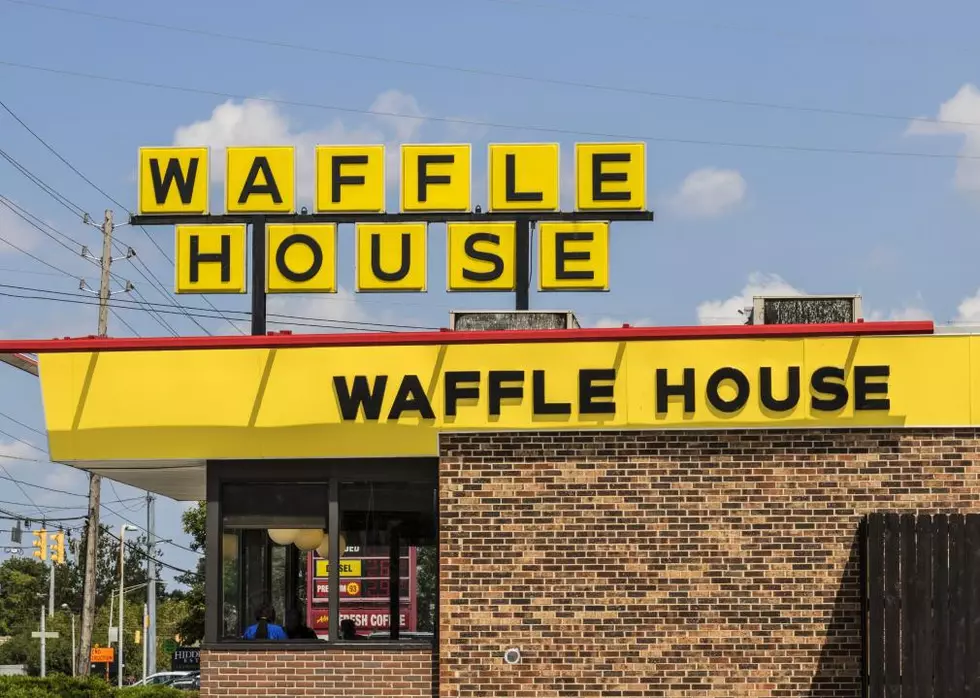 Louisiana Waffle House Accused of Blocking Inside Dining
Jonathan Weiss // Shutterstock
A viral video on social media appears to show the workers at a New Orleans area Waffle House restaurant engaging in what many would call "unfriendly customer relations". The evidence of the alleged improprieties committed by workers at the Canal Street location of the Waffle House appears to show a very unique method for dissuading customers from coming inside.
A video posted on the social media site Tik Tok purports to show booths, tables, seats, and other customer areas inside the Canal Street Waffle House covered with a smattering of syrup. The individual that posted the clip, @realmikerich1k said he was informed that the practice of making the seats sticky was done to keep patrons out of the restaurant after 9 pm.
I will caution you the video does contain NSFW language, so watch at your own risk or at least with the volume down. You can see the "sticky situation" even with the volume turned down.
According to the Waffle House Website the Canal Street location is open 24 hours a day. But the website does not make a distinction as to whether or not the dine-in option is available 24 hours a day.
The location at 2500 Canal Street was once billed back in 2019 as America's Fanciest Waffle House. However, based on @realmikerich1k's posting on Tik Tok we can't confirm if this was the actual Waffle House in question although it is the only store listed in New Orleans on Canal Street.
As we read through the comments posted with the video there was a lot of outrage and just as much support for the Waffle House workers. However, one commenter suggested that if they wanted to keep the dining room closed it might be easier to simply lock the doors than smear sticky syrup everywhere.
10 Louisiana Laws You Don't Know You're Breaking